Stupid Deal of the Day
site1prodH90523
H90523
Chauvet Techno Strobe 168
Today's Price
$4999
50
MSRP: $139.99
Regular Price: $99.99
(interim markdowns may have applied)
In Stock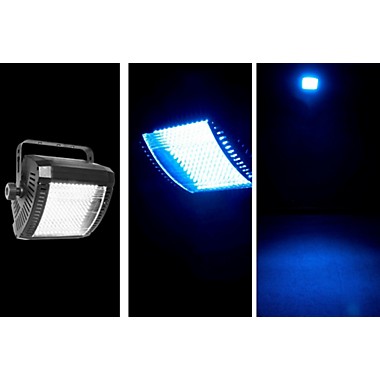 Please note - If we sell out of any daily Stupid Deal before 4:00 pm PT/7:00 pm ET, we post a new Stupid Deal deal. If you reached this page expecting another deal, it likely has been sold out.
Product Description
The Techno Strobe 168 from Chauvet is a white, 2-channel DMX strobe light with built-in speed and intensity adjustments. This powerful fixture is perfect for a variety of applications and can run all night while utilizing very little power.
Features
Lightweight, LED strobe light designed for special events or the mobile entertainer
Built-in speed and intensity sets the fixture to the desired look without DMX
Very low power consumption and no duty cycle allow the strobe light to work all night
Built-in sound-activated, automated, DMX or master/slave modes allow for use in any environment
Get Instant Notification

Be the first to know the

Stupid Deal of the Day!
Get it first

Sign up now for smokin' deals, new & hot gear, plus exclusive offers.