Novation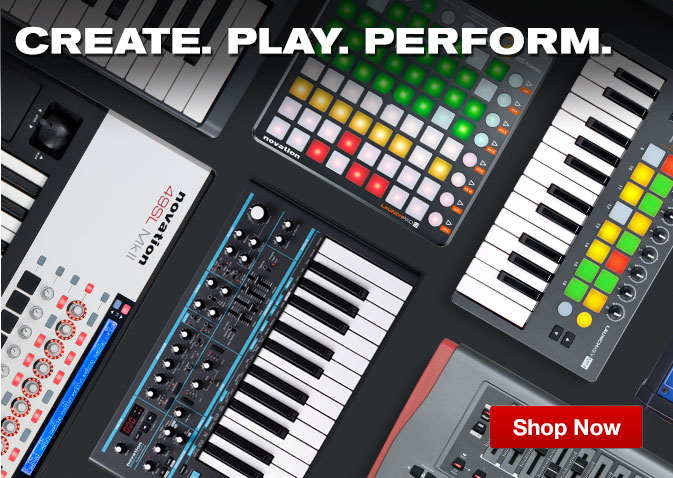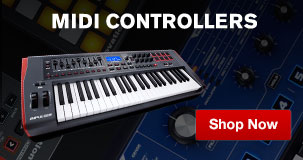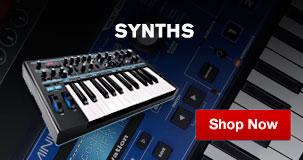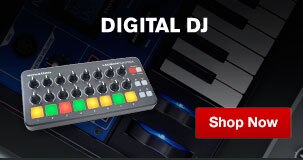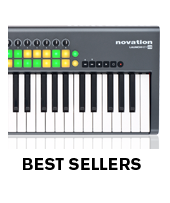 View All Best Sellers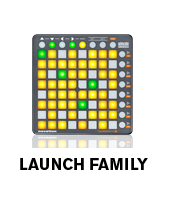 View All Launch
Family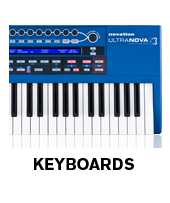 View All Keyboards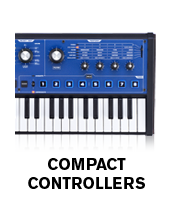 View All Compact
Controllers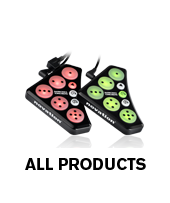 View All Products
all
No Results Found
Quick Search Tips:
Try just one or two terms.
Instead of using the search box, find your gear by clicking the product category tabs and other navigation links.
Try varying the spelling to see if the word is spelled correctly.
Check out the items below that are suggested based on your search terms.
We'd love to help you find what you're looking for-call us anytime at 800-449-9128.
Suggested Items:
About Novation:
The 1980s was one of the biggest decades in music history. Not only did it produce some amazing songs that became instant classics, it also brought us the MIDI standard. This technology made it incredibly easy to mix all kinds of sounds and effects into a track or even play music on a virtual stage, using nothing more than a keyboard controller to replicate an entire band of instruments. Building on the impressive analog synths they were already known for, Novation jumped right to the top of the controller game - and that's still where they are today, with a range of synthesizers, keyboards, pads, specialty controllers and other equipment all dedicated to making and playing music electronically.

Whether you're new to electronic music or an experienced pro, there are tons of great controllers for you in Novation's catalog. Some are even specialized for specific kinds of artists, such as the Novation TWITCH DJ Controller. Its touch-sensitive strips are a whole new way to scratch, and the built-in interface is rock-solid. Even if you'd rather use vinyl on a turntable, you can still take advantage of Novation to up your DJ game with the Dicer DJ Cue Point and Looping Controller. It's all about picking the one that works best for you.

DJ gear is only the beginning of what you'll find here. Interested in a versatile analog mono-synth that loves bass but can also pull off agile arpeggios and leads? The Bass Station II is a Novation classic that you're sure to love. Maybe you'd like a high-precision keyboard with an impressive control surface built in? Check out the Impulse 49 MIDI Controller. And, if you'd like to get a whole pile of gear all at once, you've got to take a look at Novation's bundles, like the Mininova Synth Package that includes a sustain pedal, instrument cable, pro-quality headphones and even a Hal Leonard book and CD to help you take your synth skills to the next level.

It doesn't matter which Novation synth, controller or accessory is the right fit for your studio. What matters is that, with this range of options, you're sure to find whatever you've been looking for. And the history standing behind Novation speaks for itself: you can have total confidence knowing in advance that your new Novation gear will live up to the demands of a professional production environment.