25 Key Synthesizers
Ways to Shop
Best Sellers

On Sale

Price Drop

Open Box Gear

Top Rated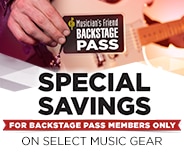 all
Open Box
Results 1 - 6 of 6 matches
Top Rated

Compare

Compare Now

site1prodH92556

Best Seller

Compare

Compare Now

site1prodJ06600

Price Drop

Compare

Compare Now

site1prodH96667

Compare

Compare Now

site1prodJ32140
Top Rated

Compare

Compare Now

site1prodJ01524

Sale

Compare

Compare Now

site1prodJ19867
Was:
When you hear the term synthesizer your first thoughts may be of neon clothing, big hair and 80s pop and dance music - and we can't say we blame you. After all, best-selling synthpop groups like Culture Club, A Flock of Seagulls and the Pet Shops Boys all relied heavily on synthesizers to produce their chart-topping hits. 25 key synthesizers are compact, portable and come jam-packed with a ton of stellar features. Akai Professional, Roland, Moog and more - all the big brands have their own version of the 25-key synth, so if you're here for a powerful machine that offers plug in and play functionality, you're definitely in the right spot.

With everyone from pop sensation Katy Perry to classic rockers Van Halen counting on synthesizers to add that electronic sound to their music, it's safe to say that synths are still very prevalent in today's music. A prime example of a synth seen on stages big and small is the Moog Sub Phatty 25-Key Analog Synthesizer. With 25 keys, 31 knobs and 13 switches, the Sub Phatty manages to pack everything that is vintage Moog into a single machine that's both modern and accessible. The mixer section of this bad boy houses a powerful square wave sub oscillator designed to add depth, thickness and side splitting bass to any sound while a specially-voiced noise generator has been incorporated for sculpting hard hitting, all analog percussion sounds and other sound effects. Spend a few minutes with this mixer and no doubt you'll be asking yourself if there's anything it can't do.

The Moog Sub Phatty is a best-selling machine yes, but there are lots more top-quality synthesizers here for you to consider so make sure you set enough time aside to check them all out. Every single 25 key synth here is a winner, so not matter which model you choose, you're going to have an excellent selection of sounds and effects directly at your fingertips.