61 Key Synthesizers
Ways to Shop
Best Sellers

Items with Rebates

Price Drop

Open Box Gear

Top Rated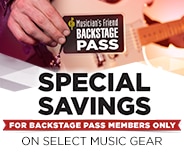 all
Open Box
Results 1 - 10 of 10 matches
Top Rated

Compare

Compare Now

site1prodH93000

Rebate

Compare

Compare Now

site1prodJ32030

Best Seller

Compare

Compare Now

site1prodJ26978

Top Rated

Compare

Compare Now

site1prod620543
Best Seller

Compare

Compare Now

site1prodH80825

Top Rated

Compare

Compare Now

site1prodH80826

Backstage Pass Sale

Compare

Compare Now

site1prodH93003

Top Rated

Moog Minimoog Voyager XL

TheMoog Minimoog Voyager XL synthesizer is a monophonic analog performance and production synthesizer. Based...

Compare

Compare Now

site1prodH68564
Top Rated

Compare

Compare Now

site1prod580580

Pre-Order

Compare

Compare Now

site1prodJ19664
Was:
Every musician has a wild creative side. You simply need to find your niche, and once you do, you'll quickly discover how natural it feels to come up with new songs and ideas. Simply put, there is no limit to what can inspire you, and when you have a 61-key synthesizer to take advantage of that musical insight, there's no telling what kind of unique sounds you might stumble upon.

Those who grew up in the 70's and 80's are all too familiar with the synthesizer. It's an instrument that has played a major role in popular music at the time. In fact, musical genres like prog-rock and new-wave were heavily based around the synthesizer. Today, synthesizers are still used often in music and can easily be found on stages and recording studios around the world. Throughout this catalog, you'll find an exceptional range of 61-key synthesizers from all the most renowned and respected synthesizer names, including Casio, Korg, Moog, Roland, and countless others.

Amongst the many top rated 61-key synthesizers in this section is the Yamaha MX61 music synthesizer. Featuring Motif XS sounds, USB audio/MIDI connectivity and an advanced DAW/VST controller, the Yamaha MX61 contains all your favorite Motif XL Voices, and you can even edit and store your own sounds right onboard. Another remarkable option is the Dave Smith Instruments Prophet '08 PE keyboard synthesizer. Consisting of a spring-loaded pitch wheel, an assignable mod wheel, and 256 editable programs with two layers in each program, this 5-octave keyboard synth is amazingly portable and amazingly responsive.

Unleashing your greatest level of potential is simple when you have the right equipment to aid you in your musical journey. Thanks to digital technology, it has never been easier to be inventive with the synthesizer, and as any synth performer will tell you, learning how to play one is both a fulfilling and highly enjoyable experience.