Synthesizers
Ways to Shop
On Sale

Price Drop

Items with Rebates

Best Sellers

Open Box Gear

Restocks

Top Rated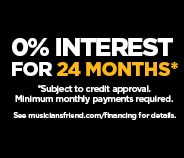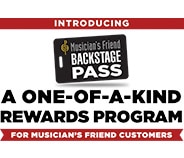 all
Open Box
Results 21 - 40 of 118 matches
Page:
< Prev
1
2
3
4
5
6
Next >
Price Drop

Compare

Compare Now

site1prodJ19353

Best Seller

Compare

Compare Now

site1prodJ23678

Price Drop

$2,199.00

List:

$2,599.00

Compare

Compare Now

site1prodJ20829

Price Drop

Compare

Compare Now

site1prodJ19503
Top Rated

$299.00

List:

$349.00

$263.12

Compare

Compare Now

site1prodJ01524

Best Seller

Compare

Compare Now

site1prodH92992

Best Seller

Compare

Compare Now

site1prodJ06600

New

$2,999.00

List:

$3,299.00

Compare

Compare Now

site1prodJ31983
Price Drop

Compare

Compare Now

site1prodH88625

Top Rated

Compare

Compare Now

site1prodH79946

Rebate

Yamaha MM8 Music Synthesizer

Sounds from the pro-level MOTIF series give the MM8 an enormous variety of dynamic, authentic voices. Includes...

$899.99

List:

$1,299.00

$764.99

$719.99

Compare

Compare Now

site1prod703325

Best Seller

$2,799.00

List:

$2,999.00

Compare

Compare Now

site1prodJ20673
Synthesizers are an absolute mainstay in popular music. Able to take the sound in exciting new directions, a great synthesizer can add character and nuance to any song, or, can be the absolute focal point, delivering hooks that will stick in people's brains for days. That's the power of the synthesizer; that's what also makes it such a sought after instrument in today's musical landscape. Some of our most popular brands in this category are: Korg, Novation, Roland, Moog Music, Dave Smith, and much more.

Synthesizers are so prevalent that it would be easier to offer up a list of the rare artists who don't use them in their recordings. Everyone from classic rockers like Van Halen, to modern dance queens like Robyn and Katy Perry use synthesizers to give their music that little extra something special. Easily transcending genres, it's easy to see why any performer would want (and should have) a synthesizer in their lineup.

The only question, of course, is which synthesizer do you want in your lineup? With dozens of different options available here, you shouldn't have any trouble finding everything you need. If you're simply not sure where to begin your search, you might be best served by having a look at some of our top sellers. The Moog Sub 37 Tribute Edition, for example, is an analog paraphonic synth with an exciting "Duo Mode" which allows oscillator 1 and oscillator 2 to be played independently, for some seriously exciting options. It also features plenty of staples, such as a fully featured mixer section and access to 256 presets, making for an all-around synthesizer experience that you will love.

Another powerful option available here is the ELECTRO 4D SW61 61-Key Keyboard from Nord. This keyboard offers five selectable types of pianos, including Grand, Upright, EPiano, Wurl & Clav/Harpsichor, each of which contain several sub-variations (which is a very technical way of saying that this keyboard is full of rich diversity for any player). With such a wide range of sounds, you might be surprised to learn that this synth is also incredibly portable, making it perfect for any musician on the go.

To be honest, with the amazing synthesizers available here, you'll be happy with any choice you make. These instruments are going to help you take all of your performances to exciting new levels, leaving you wondering why you didn't own one earlier
.
Synthesizers Starting at: $49.99