Tom Parts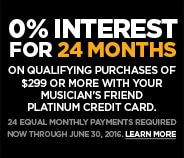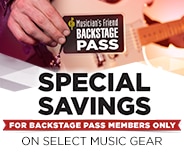 all
No Results Found
Quick Search Tips:
Try just one or two terms.
Instead of using the search box, find your gear by clicking the product category tabs and other navigation links.
Try varying the spelling to see if the word is spelled correctly.
Check out the items below that are suggested based on your search terms.
We'd love to help you find what you're looking for-call us anytime at 800-449-9128.
Suggested Items:
A sturdy tom makes your fills sound fresh and clear. Once you perfect the tone of your tom, you won't want to compromise it. It takes effort and a keen ear to finally be satisfied, so with a few replacement parts handy, you won't ever have to worry that any piece of the puzzle is out of place. Tom parts can easily be installed when you notice your beat is sounding a little off. The range of mounts available allows you to position your toms exactly where you feel most comfortable. Suspension mounts offer a selection of tightening and positioning functions that can place your toms as high or low as you'd like. Positioning your toms not only increases comfort but can help customize your sound by giving you the access and ability to perform an attack with more power. Leg sets and feet for floor toms ensure this commonly beat drum stays put and is ready for action as soon as the song calls for it. The rubberized feet provide a solid foundation for your floor tom on every surface from carpet to hardwood. Durable metal legs can be adjusted to fit and be customized whether you favor your left or right side. The more comfortable you are, the tighter your sound will be. Your tension screws are a crucial part of the overall construction of your toms. They are the glue that holds your sound together. Energetic fills and beats can have a tendency to knock screws out of place and send them flying. Having a few extras on hand is ideal for a crowded gig or long jam. They are easily screwed in with their wing design and ensure you barely miss a beat, if any. Keeping your kit tight and steady ensures you don't have to make any unnecessary moves when playing. The little things matter to the overall sound of your drum set, so with a few little extras on hand and a tight set up, you can fully exercise your chops and perfect a complex new beat with ease.