Portable & Arranger Keyboards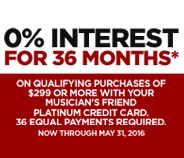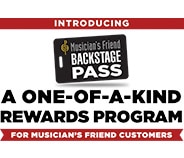 all
No Results Found
Quick Search Tips:
Try just one or two terms.
Instead of using the search box, find your gear by clicking the product category tabs and other navigation links.
Try varying the spelling to see if the word is spelled correctly.
Check out the items below that are suggested based on your search terms.
We'd love to help you find what you're looking for-call us anytime at 800-449-9128.
Suggested Items:
When you're equipped with a keyboard that's loaded with unique sounds and music styles, there's no telling how innovative and inventive you can get. The great thing about portable and arranger keyboards is that you don't have be a musical virtuoso to enjoy playing them. After all, everyone has a creative side that's just waiting to be delved into, and a portable or arranger keyboard is a perfect solution to broadening any person's musical horizons.

Within this selection of options, you'll find no lack of state-of-the-art portable and arranger keyboards that are built by the most renowned and trusted musical instrument brands, from Yamaha and Casio to Korg, Schoenhut and many more. These companies consist of experienced sound engineers and musicians that put a great deal of effort into every keyboard they design, so you can enjoy making and performing new musical pieces for many years to come.

For an expressive keyboard that's easily affordable, check out the Casio-3200. Consisting of 400 total onboard tones, 150 rhythms and a hefty amount of digital effects, this keyboard is perfect for novice players, and it even comes with Casio's famous Step-up Lesson System, as well as inputs for an MP3 player. This catalog also includes tremendous options for professionals, and the Korg PA600QT arranger keyboard is a true musical companion for singer-songwriters. Portable, responsive and easy-to-use, the PA600 incorporates Real eXperience and Defined Nuance Control technology to deliver a sound that's simply unrivaled when compared to other arranger keyboards.

All over the world, aspiring youngsters and sound technicians alike can be found exploring the many exciting possibilities offered in portable and arranger keyboards. In fact, these amazing musical instruments have the versatility to appeal to a wide array of music tastes, which is why they continue to remain so popular with musicians and engineers from all walks of life. No doubt, whether you've been playing for years or just getting into the basics, an ideal keyboard to suit your skill level and preferences is waiting to be discovered in this section
.
You are changing the Ship-To country.
Our product catalog varies by country due to manufacturer restrictions. If you change the Ship-To country, some or all of the items in your cart may not ship to the new destination.
{"reportSuiteIds":"","prop2":"","prop1":"","prop5":"","prop6":"","prop3":"","prop4":"","channel":"","linkInternalFilters":""}
category
site1CE
/portable-arranger-keyboards
cat|site1CE
?pageName=collection-page&N=500278