Hosa TRS Cables
Ways to Shop
Price Drop

Best Sellers

Top Rated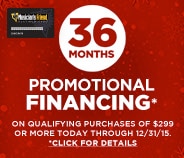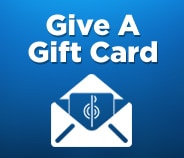 all
Open Box
Results 1 - 15 of 15 matches
Top Rated

Starting at $6.50

List:

$9.75

Compare

Compare Now

site1prodJ01822

Top Rated

Compare

Compare Now

site1prodJ02167

Best Seller

Starting at $5.90

List:

$13.14

Compare

Compare Now

site1prod333030

New

Starting at $5.70

List:

$10.32

Compare

Compare Now

site1prod333053
Best Seller

Starting at $4.90

List:

$12.42

Compare

Compare Now

site1prod333001

Price Drop

Compare

Compare Now

site1prodJ02163

Top Rated

Compare

Compare Now

site1prodJ03628

Top Rated

Starting at $7.60

List:

$13.68

Compare

Compare Now

site1prod333003
Best Seller

Compare

Compare Now

site1prodJ03632

Best Seller

Compare

Compare Now

site1prodJ03635

Best Seller

Compare

Compare Now

site1prodJ03627

Best Seller

Compare

Compare Now

site1prodJ01817
Best Seller

Compare

Compare Now

site1prodJ02174

Compare

Compare Now

site1prodJ03631

Compare

Compare Now

site1prodJ02165
In the music world, the vast amount of cables needed to connect various kinds of equipment feels seemingly endless; but over anything else, TRS cables are the type that musicians will come across the most often. With that in mind, you've definitely come to the right place if a new TRS cable is what you need. In fact, Hosa has been a trusted name in cables, snakes, and other music accessories since 1984. Whether you're a DJ who needs to connect their laptop to a stereo system or a guitarist who's searching for a stronger patch cord, the TRS cable for you can be found right here.

TRS cables are known for their exceptional stereo sound, and like everything manufactured by Hosa, the options in this section have been built for serious musicians and audio technicians, so you can bet they'll last through countless performances. If you're not sure where to begin your search in this catalog, starting with the more popular sellers is always a safe bet, and the TRS-TRS Stereo 1/4" Cable is everything you'd expect from a leader in audio accessories like Hosa. Featuring precision-soldered ends and sturdy insulation, this low-resistance cable is very affordable, and ideal for guitarists who need a reliable TRS cable for their effects units.

Another top-rated item in this catalog is the Pro Balanced Interconnect, REAN 1/4" TRS to XLR3M. Designed specifically for connecting gear with balanced phone outputs to equipment with XLR inputs, the top-notch superior transfer and signal clarity of this 5-foot cable is complemented by its durability. In other words, this cable is built to last anywhere you take it, and regardless of your live sound application needs, engineers will find plenty of use for it.

Found in concert halls and recording studios all around the globe, Hosa is committed to exceeding the expectations of today's hard-working musicians and audio professionals, and proof of their dedication can be found in the great deal of effort they put into every TRS cable. Just have a look through the rest of this selection and see for yourself; you'll surely find what you're looking for.