Live Wire TRS Cables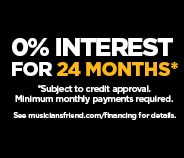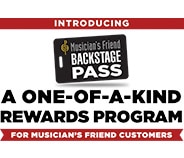 all
No Results Found
Quick Search Tips:
Try just one or two terms.
Instead of using the search box, find your gear by clicking the product category tabs and other navigation links.
Try varying the spelling to see if the word is spelled correctly.
Check out the items below that are suggested based on your search terms.
We'd love to help you find what you're looking for-call us anytime at 800-449-9128.
Suggested Items:
It doesn't matter if you're in the studio, live on stage, or simply practicing at home in your basement; if you're playing an electric instrument, odds are you're going to want to be plugged in with a cable. Cables ensure that your sound is being transferred properly so everyone will have a chance to hear you. Among the most commonly used cables in the music world are TRS cables. TRS stands for "Tip-Ring-Sleeve," and these cables are pretty standard in most environments. Because they are so crucial for nearly every aspect of audio, it's important that you get yours from a name you can trust. That's where Live Wire comes into the picture. With the skills to produce quality gear and the experience to make sure it's done right, Live Wire has quickly become a go-to name when it comes to TRS cables.

While Live Wire produce plenty of popular cables, it's safe to say that their best-selling option is the TRS - XLR(M) Patch Cable. This durably constructed cable is a must for any musician who takes their work seriously. Built to withstand daily use, this superior cable will be with you from your first practice to the last night of the tour.

Another very popular option available from Live Wire is the TRS Balanced Patch Cable. This cable features a professional interconnect as well as a nickel finish you're certain to appreciate. With superior wiring, this cable eliminates annoying hums, buzzing, and crackles, making it a sure thing for musicians who want a quiet signal. Perhaps best of all, this cable has been built with a flexible design, which means you're going to enjoy a tangle free performance whenever you use it.

And these are only a few of the options you'll find from Live Wire in this section. Cables are crucial to your performance, so you don't want to mess around with some other brands. There's no reason you shouldn't go with the best; there's no reason you shouldn't go with Live Wire.