Trumpets

Ways to Shop
On Sale

Price Drop

Items with Rebates

Best Sellers

Open Box Gear

Top Rated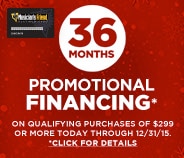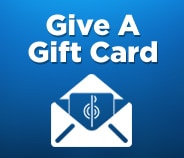 all
Open Box
Results 81 - 100 of 247 matches
Page:
< Prev
1
...
3
4
5
6
7
of
13
Next >
Starting at $974.99

List:

$1,589.00

Compare

Compare Now

site1prodJ18568

$4,559.99

List:

$6,191.00

Compare

Compare Now

site1prod469067

Starting at $2,345.99

List:

$3,378.00

Compare

Compare Now

site1prodJ05516

Compare

Compare Now

site1prodH95351
Starting at $2,190.00

List:

$2,980.00

Compare

Compare Now

site1prod465363

Rebate

Starting at $2,629.00

List:

$3,758.00

Compare

Compare Now

site1prod483621

Rebate

Starting at $2,199.00

List:

$3,149.00

Compare

Compare Now

site1prodJ06193

Compare

Compare Now

site1prodH95352
Starting at $2,345.99

List:

$3,378.00

Compare

Compare Now

site1prod483837

$2,339.00

List:

$3,325.00

Compare

Compare Now

site1prod463554

Rebate

$2,999.00

List:

$4,281.00

Compare

Compare Now

site1prod464028

Compare

Compare Now

site1prodJ18546
Choosing a trumpet all depends on what sound you're after. Whether you're trying to emulate Miles Davis or playing your part in a big band, the perfect trumpet will make your performance one to remember. With an array of options spanning the many playing styles, there is an option that will suit your needs. The trumpet is one of the most iconic instruments in the history of music, making its first appearance in a rustic form in 1500 BC. Today, trumpets are used across genres, filling out the high register everywhere from orchestras to jazz trios to R&B singles. Trumpets are constructed based on the musician's skill level. Student, intermediate and professional trumpets are easily identified which make choosing one in that regard fairly simple. There are many options available in a variety of tunings but the B flat option is most popular. If you're just starting out, a student trumpet like the Etude ETR-100 or Brasswind Model II is more than adequate. These models offer a basic construction without any extra features that would need tweaking. They are also lightweight and very simple to use so you can focus on proper breathing and learning the notes. Intermediate trumpets take your practice to the next level. The Yamaha YTR-4335GII or the Jupiter 1100 are two options that have all the basic components of a student horn but with professional tuning capabilities. Trumpets like these usually include an adjustable 3rd valve stop and a 1st valve slide. These extras allow you to play a wider range of musical styles as you can customize your performance to be more precise since you have more control over the notes. Pro styles such as the Bach Stradivarius 180S-37 or the Yamaha Xeno YTR-8335RGX are made with superior quality materials and all the bells and whistles you could ever want. The bell is one solid piece, the valves are highly responsive and the materials used are of the highest grade. Durably crafted for years of enjoyment, professional trumpets give you a quality tone and sound. Alternatively, if you are looking to take your practice further, there are some uniquely tuned styles of trumpets to try. C trumpets, such as the Yamaha Xeno Artist Chicago series, are often used in orchestral arrangements in time with the standard B flat trumpet to enhance the arrangement with a lower bass tone. Piccolo trumpets are smaller in size and higher in tone, most often being used in orchestras or chamber ensembles. These trumpets come in either B flat or C and give you a shrill blast that is very distinct. Choosing a trumpet is fairly straightforward if you know your skill level. The range of options allows you to try out a student version without breaking the bank so you can see if you enjoy this classic instrument. The world of brass winds would not exist if it weren't for the trumpet, so playing the horn is a great way to keep this unique musical instrument relevant
.
Trumpets Starting at: $139.99