Tube Combo Bass Amplifiers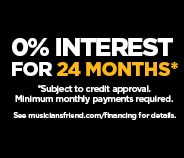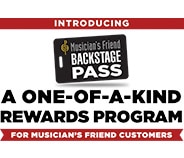 all
No Results Found
Quick Search Tips:
Try just one or two terms.
Instead of using the search box, find your gear by clicking the product category tabs and other navigation links.
Try varying the spelling to see if the word is spelled correctly.
Check out the items below that are suggested based on your search terms.
We'd love to help you find what you're looking for-call us anytime at 800-449-9128.
Suggested Items:
Legendary tone is at your fingertips when you play with a tube combo bass amp. Having the capability to incorporate a vintage sound into your bass line is much simpler when you use a combo unit. Having the speaker in the same cabinet as the vacuum tube preamp makes these amps the perfect option for the musician who wants an easier way to take their tone on the road. Tube amps are the original form of rock n' roll bass amplification. Up until the 1970s they were the only option until solid state amps became available. With such a vibrant two decades of music, it was no wonder that musicians to this day are still after the warm and natural sound a bass tube amp offers. Once the speaker was included in the cabinet it was even more accessible for bassists to acquire this classic sound. The vacuum tubes in combo amplifiers exist in the preamp portion of the unit. These glass tubes provide the buzzy bass tones associated with renowned bands such as The Kinks and The Beatles. As the tubes are heated up by the power source, they resonate and enhance your bass line with the natural progression it takes to say, warm up a room. Your tone will win points for originality. The channels and tone controls on a combo unit allow you to get an instant response to your adjustments. Add in some extra treble for a better high-end or enhance your mid-tone for a smooth happy medium. Playing with the functions of your combo unit can help you customize this classic tone to your liking. When the speaker is included in the combo you have a better ability to control the volume. Heads and cabinets are made to project at high levels. When you want to practice or gig at smaller venues, a combo unit is your best bet as you can easily adjust the levels to suit the space. Sure you can make it loud, but it's beneficial to be able to play in a variety of spaces. Bringing a definitive feel to your bass sound is part and parcel of playing with a combo tube amp. When you can incorporate classic sounds it's always ideal. Getting to perform and practice with a combo tube amp is a great way to build a bridge between rock history and today's new sound.