Tuners & Metronomes
Ways to Shop
Best Sellers

Items with Rebates

On Sale

Price Drop

Top Rated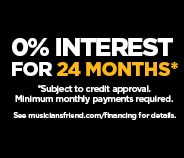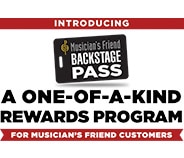 all
Open Box
Results 41 - 60 of 150 matches
Page:
< Prev
1
2
3
4
5
6
of
8
Next >
Top Rated

Compare

Compare Now

site1prod210131

Top Rated

Compare

Compare Now

site1prod580382

Price Drop

Compare

Compare Now

site1prodJ11480

Top Rated

$15.57

List:

$29.99

$14.17

Compare

Compare Now

site1prodH71317
Best Seller

Compare

Compare Now

site1prod712617

Top Rated

Compare

Compare Now

site1prodJ15390

Top Rated

Starting at $39.61

List:

$74.36

$36.05

Compare

Compare Now

site1prod212820

Best Seller

Compare

Compare Now

site1prod210046
Best Seller

Wittner Wood Metronome

The Wittner Wood Metronome has exquisite German craftsmanship with precision-built works. 40-208BPM tempo...

Starting at $129.95

List:

$191.88

Compare

Compare Now

site1prod212826

Price Drop

Compare

Compare Now

site1prodH76533

Price Drop

Compare

Compare Now

site1prod210134

Best Seller

Compare

Compare Now

site1prodJ19669
Accuracy is one of the most important factors in being the best as a musician you can be. That includes ensuring your instrument is always in tune and your play is constantly on time. With tuners and metronomes though, you'll never have to worry about either again. In this section you'll find a huge selection of both, allowing you to get all the tools to need to practice and perform perfectly every time.

On the tuner front, you'll find all the most popular types, including digital, chromatic, strobe and even self-tuners. They even come in a variety of styles, from pedal and clip-on tuners to handheld and installed options. All incredibly accurate, your decision will ultimately come down to your personal preference as everyone has something that works best for them. With so many tuners to choose from, you shouldn't have a problem finding something you'll love.

If you're more interested in metronomes though, your options are seemingly limitless as well. With both digital and traditional models available, you'll be able to keep time however you please. If you're searching for something that's as handsome as it is accurate, then start with the bestselling Wittner 811M Metronome. Expertly crafted and encased in gorgeous mahogany, this classic metronome offers unparalleled steadiness. If a digital option is more your speed, check out the Boss DB-90 Dr. Beat Metronome. Also featuring an onboard microphone, a reference-tone function, an instrument input, MIDI input, training modes, varied patterns and so much more, it feels more like a music teacher than a metronome.

From there, you'll also find tuner/metronome combos, pitch pipes, tone generators, tuning forks and more. And because they're all made by top brands like D'Addario, Boss, DeltaLab, Fender, Korg, Rocktron, Planet Waves, you know you'll be getting only the best. So if you're ready to get serious about the way you play, these tuners and metronomes are more than capable of bringing you talents out in ways you've never thought possible
.
You are changing the Ship-To country.
Our product catalog varies by country due to manufacturer restrictions. If you change the Ship-To country, some or all of the items in your cart may not ship to the new destination.
{"reportSuiteIds":"","prop2":"","prop1":"","prop5":"","prop6":"","prop3":"","prop4":"","channel":"","linkInternalFilters":""}
category
site1LP
/tuners-metronomes
cat|site1LP
?pageName=category-page&N=500675