Delay & Reverb Effects Pedals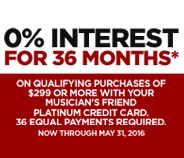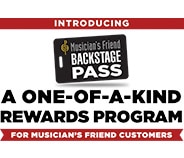 all
No Results Found
Quick Search Tips:
Try just one or two terms.
Instead of using the search box, find your gear by clicking the product category tabs and other navigation links.
Try varying the spelling to see if the word is spelled correctly.
Check out the items below that are suggested based on your search terms.
We'd love to help you find what you're looking for-call us anytime at 800-449-9128.
Suggested Items:
Delay and reverb pedals are tried and true way to experiment with your electric guitar's natural sound. The staggering array of options in the world of pedals speaks to just how many ways there are to customize your performance. Having the tools to fuel your creativity is an excellent place to start. One of the main features of delay pedals that attract so many seasoned guitarists is the ability to delay a particular guitar chord and then add another sound over it as the previously played chord kicks back in. The ability to layer tones upon tones really opens up a world of possibilities. Ambient guitarist often layer long resounding notes over top of a more complicated jam to add a rich sound to their performance. Rock guitarists on the other hand use a delay to provide a deeper tone and then add a mid or high-tone to produce a hearty feel. Reverb pedals on the other hand offer a unique sound all their own. The resounding ripple of noise you hear in most 60s surf rock is courtesy of a solid reverb pedal. This rich tone is used throughout musical history in most genres. Its ability to provide the guitarist with a textured sound is quite remarkable. For your own practice, a reverb can be used to get your notes to flow a little bit longer and to allow you to experiment with your guitar's tonal capabilities. Combination reverb and delay pedals have also become a popular choice among enthusiasts. Having the ability to creating a warbling tone, delay it and then add in an extra chord or solo has made these combo pedals extremely attractive. Having two unique options at your feet can easily send your jam to the next level. With a rubberized base on most units and a metal construction, these pedals are built for energetic performances. The turning knobs stay securely in place as you adjust them and the base units can be easily repaired by experts, should the music take you away or a rambunctious fan spills a drink on stage. These pedals are built to be played. No matter what direction you go in, delay, reverb or a cool combo unit, it's a great way to really get into the world of electric guitars. The capabilities of your instrument are great, but can be greater when you add a simple pedal into the mix of your practice
.
You are changing the Ship-To country.
Our product catalog varies by country due to manufacturer restrictions. If you change the Ship-To country, some or all of the items in your cart may not ship to the new destination.
{"reportSuiteIds":"","prop2":"","prop1":"","prop5":"","prop6":"","prop3":"","prop4":"","channel":"","linkInternalFilters":""}
category
site1HBAB
/delay-reverb-effects-pedals
cat|site1HBAB
?pageName=collection-page&N=500492