Ukuleles
Fender California Coast Ukeleles
Popular Categories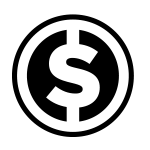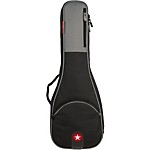 { "pageType" : "category_page", "placements" : "1", "placementNames" : "rr1" }
true
Open Box
Compare

Compare Now

site1prodJ42367

Compare

Compare Now

site1prodH96776

Compare

Compare Now

site1prodJ48865

Compare

Compare Now

site1prodJ05620

Compare

Compare Now

site1prodJ08696

Compare

Compare Now

site1prodJ08298

Compare

Compare Now

site1prodJ42989

Compare

Compare Now

site1prod583542

Compare

Compare Now

site1prodJ22642

Compare

Compare Now

site1prodJ08466

Compare

Compare Now

site1prod423492

Compare

Compare Now

site1prodH96239

Compare

Compare Now

site1prodH95086

Compare

Compare Now

site1prodH96234

Compare

Compare Now

site1prodJ37648

Compare

Compare Now

site1prod583537

Compare

Compare Now

site1prodJ49809

Compare

Compare Now

site1prod514019

Compare

Compare Now

site1prodJ29292

Compare

Compare Now

site1prod518902

Compare

Compare Now

site1prodH73346

Compare

Compare Now

site1prodJ42988

Compare

Compare Now

site1prodK36097

Compare

Compare Now

site1prodJ08697

Compare

Compare Now

site1prodJ42987

Compare

Compare Now

site1prod581090

Compare

Compare Now

site1prodH72968

Compare

Compare Now

site1prodJ22637

Compare

Compare Now

site1prodJ06956

Compare

Compare Now

site1prodH96772

Compare

Compare Now

site1prod512783

Compare

Compare Now

site1prodJ22635

Compare

Compare Now

site1prodH96237

Compare

Compare Now

site1prodJ05611

Compare

Compare Now

site1prodH73335

Compare

Compare Now

site1prodH69840

Compare

Compare Now

site1prodJ49369

Compare

Compare Now

site1prodJ27476

Compare

Compare Now

site1prodJ49800

Compare

Compare Now

site1prodJ50030
Was:
false
There is plenty of tradition and history surrounding the ukulele. Synonymous with Hawaii, the uke first washed up on its shores in the 1800s and found a unique home for itself throughout traditional Hawaiian music, as well as popular music in general. In fact, the ukulele is experience something of a renascence in recent years, with artists such as Eddie Vedder, Amanda Palmer and Jason Mraz all incorporating the instrument into their live shows and recorded material. With its increased popularity and versatility, the ukulele is a great starting point for any musician. Easy to learn the basics of, the ukulele can also provide plenty of challenge, as well as joy, for as long as you want to strum it.

When you begin your search for the perfect ukulele, you'll want to keep a few things in mind. First and foremost, remember that ukuleles come in four main sizes – soprano (which are the smallest and feature a high pitch), concert (with a mid-range tone), tenor (with a deeper tone and larger size), and baritone (with the deepest tone and is distinct tuning). Each type of ukulele offers a distinct tone, so taking the time to listen to a few examples of each can go a long way in determining with instrument is going to be ideal for you.

Of course, there are also unique variations on ukuleles available here such as the banjolele, which, as the name suggests, combines the best characteristics of the banjo and the ukulele in to one exciting new instrument. An option such as this might be perfect for any of the more adventurous types out there.

Truth be told, which ever style or size ukulele you choose, you're going to be pleased with the results. These instruments are made for performers of all skill levels and walks of life. They are rich with tones that evoke the rolling waves of the ocean hitting the beach on a warm summer day. A great addition to any collection of musical instruments, there's no reason not to own one of these instruments.