Wah & Filter Effects Pedals
Ways to Shop
Price Drop

Best Sellers

Open Box Gear

Top Rated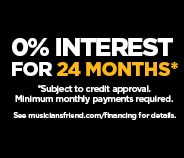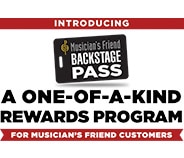 all
Open Box
Results 61 - 80 of 82 matches
Page:
< Prev
1
2
3
4
5
Next >
Best Seller

Maxon AF-9 Auto Filter

Originally introduced as a key component of analog synthesizers, envelope controlled filters came into...

Compare

Compare Now

site1prod155058

Best Seller

$354.00

List:

$369.00

$311.52

Compare

Compare Now

site1prod701777

Top Rated

$169.99

List:

$242.85

$135.99

Compare

Compare Now

site1prod151023

Best Seller

Compare

Compare Now

site1prod475027
Best Seller

Compare

Compare Now

site1prod484943

Best Seller

$139.30

List:

$199.00

$122.58

Compare

Compare Now

site1prodH93934

Top Rated

Compare

Compare Now

site1prod582991

Best Seller

Compare

Compare Now

site1prodH84533
Best Seller

Compare

Compare Now

site1prodJ01244

Compare

Compare Now

site1prodJ01242

Compare

Compare Now

site1prodJ08160

Compare

Compare Now

site1prod150145
$99.95

List:

$199.95

$87.96

Compare

Compare Now

site1prodJ04694

Compare

Compare Now

site1prodJ22337

Compare

Compare Now

site1prod153031

Price Drop

Compare

Compare Now

site1prodH97824
Some of the most amazing sounds your electric guitar can make come from the use of wah, talk box and filter effects pedals. Some of these pedals create on-the-fly equalizer effects, allowing you to adjust your audio spectrum as you play. Others, like the talk box, are distinctive pieces of gear with their own specific behavior. One of the most important pedals on your board is the wah pedal. Used in countless styles of music with a particularly strong showing in funk and rock guitar, the wah-wah is like a specialized equalizer underneath your foot. You can boost the expressiveness of your lines with the wah, and when used in conjunction with on-the-fly pickup switching, it can create some mind-blowing effects. Straightforward yet powerful, the wah pedal gives you a whole new level of control over your sound. Most wah-wahs are rocker pedals that boost the high end when you press your toe forward and cut it when you rock your heel back. By contrast, the auto-wah pedal takes the power of the wah and puts it into a stompbox format, allowing you to focus on your guitar. Envelope filters are another way to take advantage of a wah-like effect, providing "smart" modulation that adjusts the effect based on your volume and style. Without a doubt, one of the most unique effects pedals is the talk box. Characterizing songs as legendary as Bon Jovi's "Livin' on a Prayer," this pedal combines the sound of the guitar with your own voice to allow the instrument to "speak." If you aspire to be the next Peter Frampton, the talk box will "show you the way." From basic EQ effects to the added emotion of wah-wah to the memorable sound of the talk box, these effects pedals bring a ton of customization to your style. Filter effects are a staple of the world's most legendary guitarists, and whether you're an established pro or simply a beginner hoping to follow in their footsteps, the right effects pedals are an important part of your stage presence
.
Wah & Filter Effects Pedals Starting at: $49.99