Wireless System Components

Ways to Shop
On Sale

Price Drop

Best Sellers

Open Box Gear

Top Rated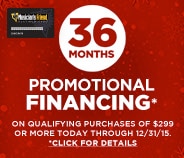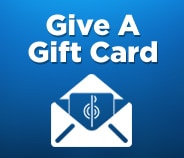 all
Open Box
Results 61 - 80 of 197 matches
Page:
< Prev
1
2
3
4
5
6
of
10
Next >
Best Seller

Compare

Compare Now

site1prod270479

Top Rated

Compare

Compare Now

site1prodH82182

Best Seller

$79.99

List:

$199.99

$70.39

Compare

Compare Now

site1prodH72474

Best Seller

$446.00

List:

$558.00

$392.48

Compare

Compare Now

site1prod270743
Compare

Compare Now

site1prodJ01586

Best Seller

$349.00

List:

$436.00

$307.12

Compare

Compare Now

site1prod270357

Best Seller

Starting at $39.99

List:

$69.99

$35.19

Compare

Compare Now

site1prod581135

Best Seller

Compare

Compare Now

site1prod275057
Top Rated

$219.00

List:

$299.00

$192.72

Compare

Compare Now

site1prod270478

Price Drop

Nady HM-10U Headset Mic

A compact and lightweight headworn mic for hands-free use, the Nady HM-10 ultra-small condenser headset...

Starting at $38.24

$29.99

Compare

Compare Now

site1prod580638

Best Seller

Compare

Compare Now

site1prod485624

Best Seller

Compare

Compare Now

site1prod270604
Wireless technology is everywhere and the music world is no different. Basically, wireless works by transmitting data between two points via radio waves. Without having to be connected to an electrical conductor, this method of transferring information makes numerous applications possible. Think how freeing it is to be able to concentrate fully on your performance, choreography or audience interaction when you aren't tethered to a cord. Phones, PDA's, keyboards, computer mice are all everyday items that make life a little easier and help to keep us connected. Even communication with astronauts in space is a reality thanks to modern wireless capabilities, so let's see how this technology relates to you, the performer.

Because of the freedom and portability it provides, vocalists and musicians have adapted wireless tech to improve their shows in lots of ways. Mics, headsets, personal monitors, adaptors, power supplies and digital receivers are just some of the wireless system components offered here.

When you need to keep your hands free to move or dance, the Samson SE10-Headworn Condenser Microphone is great during shows because of its comfortable headset and sound quality. It can be used with most beltpack systems and has a low profile design, so it's often chosen for spoken word, musical performances and teaching fitness classes too.

The Shure brand is legendary for exceptional sound quality and their SLX21SM58 Wireless Handheld Microphone L4 is preferred by many performers. If you're an entertainer or DJ looking for a mic for your gigs, this one is rugged, lightweight and reliable. Lead and backup singers love that they can count on this model to spotlight the warmth and clarity of their vocals. You won't be able to tell the difference between this and your wired version except that now you can move easily around the stage. As a hands-free option, Shure also offers the WH20TQG Wireless Headset Mic with high quality voice pickup. It's ideal for you if you're a keyboardist who pitches in on backup vocals or any band member who pulls double duty.

You're always looking for new ways to perfect your onstage presence, so consider how the flexibility of the latest wireless technology can help you. Wireless gear by Shure, Samson, Sennheiser, Audio-Technica and many others is available here to inspire you to get creative with your setup and your sound. It's a great chance to explore how wireless technology can be applied to performance and how you might put wireless system components to use at your next concert, event or Zumba class
.
Wireless System Components Starting at: $14.93