Wireless Systems

Ways to Shop
On Sale

Price Drop

Best Sellers

Open Box Gear

Top Rated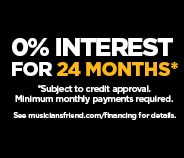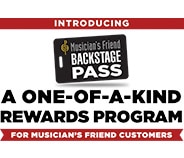 all
Open Box
Results 121 - 140 of 499 matches
Page:
< Prev
1
...
5
6
7
8
9
of
25
Next >
Best Seller

Starting at $419.99

List:

$529.00

$369.59

Compare

Compare Now

site1prodH73909

Best Seller

Compare

Compare Now

site1prod273002

Best Seller

Compare

Compare Now

site1prodJ15010

Best Seller

$199.99

List:

$299.99

$159.99

Compare

Compare Now

site1prod620358
Best Seller

$399.99

List:

$519.99

$319.99

Compare

Compare Now

site1prod585780

Best Seller

Compare

Compare Now

site1prodH83852

Best Seller

$589.00

List:

$736.00

$518.32

Compare

Compare Now

site1prodH96357

Best Seller

Compare

Compare Now

site1prodH92188
Best Seller

$219.99

List:

$289.99

$193.59

Compare

Compare Now

site1prodH95470

Sale

Compare

Compare Now

site1prodH82324

Best Seller

Compare

Compare Now

site1prodH90668

Best Seller

Compare

Compare Now

site1prod270783
In an increasingly wireless world, it only makes sense that the music industry would evolve to become wireless as well. For audio engineers, public speakers, and singers who enjoy moving freely during a performance, wireless systems are a real gift. And as time goes on, they've only grown in quality.

There is no shortage of wireless systems now available, manufactured by some of the most widely recognizable names in the music and audio industry. And with so many top rated items and best sellers throughout the catalog, you'll have no problem finding the perfect wireless system for your specific audio needs. Whether you're enjoying a night of karaoke with friends, organizing a local talent show, or holding an important press conference, you can find a massive range of wireless systems from brands as trusted as Shure, VocoPro, Sennheiser, Line 6 and many more.

For a hands-free wireless package, check out the Audio-Technica ATW-3192b Headworn Condenser Microphone Wireless System, which is part of Audio-Technica's third-generation 3000 Series. This convenient set includes an Audio-Technica ATW-T310b UniPack transmitter, and an Audio-Technica BP892cWTH MicroSet Subminiature omnidirectional condenser headworn microphone. Another great option is the Shure PGXD14/93 Digital Wireless System with WL93 Lavalier Mic. This amazing wireless system is ideal for theater, television, broadcasting, and for any presenter who needs to move around a lot but doesn't want to ruin their audio connection. Overall, this wireless audio system has the quality of a wired, rock-solid RF signal, all while being incredibly easy to set up and operate.

The never-ending progression of digital technology has provided extraordinary breakthroughs in the world of wireless systems. The flexibility of a wireless system can benefit everyone from touring musicians to company presenters; and when you're ready to experience the ultimate onstage freedom that a wireless system offers, remember that the perfect solution for you is waiting right here
.
Wireless Systems Starting at: $44.99