Woodwind Mouthpieces
Ways to Shop
Best Sellers

On Sale

Price Drop

Restocks

Top Rated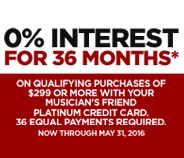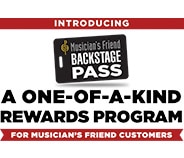 all
Open Box
Results 1 - 20 of 462 matches
Page:
1
2
3
4
5
6
of
24
Next >
Top Rated

$259.00

List:

$274.50

$207.20

Compare

Compare Now

site1prod465031

Best Seller

Compare

Compare Now

site1prod471634

Top Rated

Compare

Compare Now

site1prod471630

Best Seller

Compare

Compare Now

site1prodJ24148
Best Seller

Compare

Compare Now

site1prod471632

Best Seller

$249.99

List:

$368.00

$199.99

Compare

Compare Now

site1prod473609

Best Seller

Compare

Compare Now

site1prod501778

Best Seller

Compare

Compare Now

site1prodH87256
Best Seller

Compare

Compare Now

site1prodJ05039

Best Seller

Compare

Compare Now

site1prodJ32002

New

Compare

Compare Now

site1prodJ31839

Top Rated

$219.99

List:

$319.00

$175.99

Compare

Compare Now

site1prod473605
Can a new mouthpiece for your woodwind instrument turn you immediately from an okay musician into an amazing one? Of course not - but it sure can make a huge difference in the tone and playability of your instrument. In fact, a quick mouthpiece swap can enhance your musical enjoyment tremendously. Whether you play the soprano sax, alto sax, Bb or Eb clarinet, this selection of woodwind mouthpieces consists of the most trusted mouthpiece brands on the globe, including Selmer Paris, Vandoren, Yamaha, Bundy and countless others.

Before starting your search, it helps to have a better understanding of how various mouthpiece materials and shapes can affect your sound. For example, hard rubber mouthpieces (sometimes called "ebonite") are quite common for many woodwind instruments and are known for delivering a rich, focused sound. On the other hand, metal mouthpieces help to produce a bright, cutting sound, which is why they're often favored by many jazz saxophonists. A mouthpiece's throat and cup design - as well as its inner diameter - can also have a huge impact on your resulting tone and intonation. Honestly, your best bet is to look at what your favorite musicians use and go from there; you might even want to consider trying out more than one style.

If you haven't yet noticed, this catalog is loaded with top-rated items and best sellers, and starting your search with those can certainly speed up your decision here as well. If you're a Bb clarinetist, check out a model from Vandoren like the 5RV Lyre Series Bb Clarinet Mouthpiece. Or, if you're new to the clarinet, go with a more affordable model like the Clark W Fobes Debut Student Clarinet Mouthpiece. As for saxophonists, you can't go wrong with a model from Meyer or Selmer Paris. Or, if you're a stage veteran, take a closer look at the Otto Link Metal Tenor Saxophone Mouthpiece.

When you get right down to it, beginners, intermediates and pros alike have a seemingly endless range of woodwind mouthpieces to choose from, so try to spend some time here. You can also narrow down your options by using the "Subcategories" function. For example, if you play the clarinet, click on "Clarinet Mouthpieces". Or, if the sax is your woodwind of choice, click on "Saxophone Mouthpieces" and only those options will appear. Make no mistake, the perfect woodwind mouthpiece for you is waiting in these pages.