Woodwinds
Ways to Shop
Best Sellers

Items with Rebates

On Sale

Price Drop

Restocks

Top Rated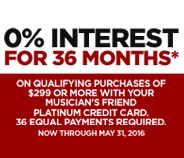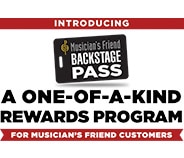 all
Open Box
Results 41 - 60 of 1883 matches
Page:
< Prev
1
2
3
4
5
6
of
95
Next >
Best Seller

Gemeinhardt Model 3 Flute

The Model 3 Flute features Gemeinhardt's exclusive four-post foot joint construction for especially strong...

Starting at $565.00

List:

$1,069.00

$501.75

Compare

Compare Now

site1prod464217

Rebate

$8,345.99

List:

$13,454.00

Compare

Compare Now

site1prod461371

Sale

Starting at $949.99

List:

$2,749.00

Compare

Compare Now

site1prod585570

Best Seller

$1,959.00

List:

$2,570.00

Compare

Compare Now

site1prod502202
Top Rated

Compare

Compare Now

site1prod462713

Rebate

Starting at $4,081.99

List:

$5,739.00

Compare

Compare Now

site1prodJ27355

Best Seller

Starting at $3,250.00

List:

$5,615.00

Compare

Compare Now

site1prodH71493

Rebate

Starting at $3,399.00

List:

$5,129.00

Compare

Compare Now

site1prodH72355
Top Rated

$2,509.00

List:

$3,344.00

$2,007.20

Compare

Compare Now

site1prod463725

Best Seller

$1,830.00

List:

$2,440.00

Compare

Compare Now

site1prodH93033

Sale

Compare

Compare Now

site1prod585013

Best Seller

$3,803.00

List:

$6,339.00

Compare

Compare Now

site1prod462788
The world of woodwinds is a varied and exciting place filled with a wide range of instruments, both with and without reeds, which can produce very different sounds. Popular among students and classical players as well as jazz and even pop musicians, woodwind instruments are extremely versatile, yet each has different strengths. Single reed and double reed instruments both use cut reeds made from cane or synthetic materials that vibrate against the mouthpiece or each other to produce sound, while the reedless woodwinds use no moving parts, just air, to produce a much different tone.

The single reed instruments are perhaps the most popular woodwinds and can add a bright, woody dimension to a concert band, jazz ensemble and more. Both are available in multiple variations to achieve different ranges, but B-flat clarinets and the tenor and alto saxophone are the most popular. Clarinets offer an impressive pitch range, while the saxophone is generally used in a larger variety of musical styles.

Double reed instruments have a throatier timbre that was perhaps best described by American playwright Tony Kushner as what a duck would sound like if a duck were a songbird. The oboe and bassoon are the best-known examples and are available in starter models like the Allora Student Series Oboe, professional models like the Fox Model 601 Bassoon and everything in between, not to mention quality replacement bocals to enhance the response, resistance and tone.

If you're looking for the purest aerophone sound, a reedless instrument is the one class of woodwinds that uses only wind and no moving parts to produce its tone. From the accessible recorder, popular among students, to the more demanding Western concert flute and piccolo, reedless instruments offer a versatile, airy timbre and high range that's common in orchestras, concert bands, world music, jazz and even rock bands such as Jethro Tull, Genesis and The Beatles.

As well as an instrument, a woodwind musician might need a mouthpiece, case, reeds, and other accessories, and you'll find them all here, too. Even someone looking for a fun, unique instrument will find what they're searching for in the selection of Akai Electronic Wind Controllers. The huge class of woodwind instruments really has something to offer for every type of musician
.
You are changing the Ship-To country.
Our product catalog varies by country due to manufacturer restrictions. If you change the Ship-To country, some or all of the items in your cart may not ship to the new destination.
{"reportSuiteIds":"","prop2":"","prop1":"","prop5":"","prop6":"","prop3":"","prop4":"","channel":"","linkInternalFilters":""}
department
site1K
/woodwinds
cat|site1K
?pageName=department-page&N=501668