World Percussion Sets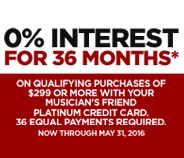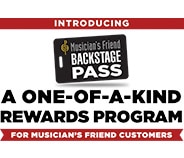 all
No Results Found
Quick Search Tips:
Try just one or two terms.
Instead of using the search box, find your gear by clicking the product category tabs and other navigation links.
Try varying the spelling to see if the word is spelled correctly.
Check out the items below that are suggested based on your search terms.
We'd love to help you find what you're looking for-call us anytime at 800-449-9128.
Suggested Items:
Tom-toms, snare, bass drum and cymbals—these are the foundation of a drummer's craft. While the quintessential drum set brings us the classic sounds of rock and pop music, the world of percussion has much more to offer than those instruments alone. For those who play styles characterized by unique percussion or innovative drummers who want to put a new spin on mainstream music, effects instruments are powerful tools. A good starting point for a drummer's arsenal of effects is to revolutionize an existing instrument. For the cymbals, this could mean the addition of a rattler. Simple but effective, a cymbal rattler rides the natural vibration of the cymbal to produce an entirely fresh sound. The result is an effect not unlike that of a sizzle cymbal, but louder and more sustained. For tight, snappy percussion with distinctive character, a cowbell or jam block will round out your drum set nicely. These instruments are simple, but in the hands of a skilled drummer, easily become an integral part of complex drum lines and memorable songs. When the composition calls for a sound that's looser but still sharp, the tambourine or crasher is in the spotlight to deliver just the right effect. Need to go softer? Put down the sticks and pick up a shaker to use as an accent or to provide the ride pattern for a song. The splashy, unrestrained sounds of these instruments make a good counterbalance for the more precise drums and percussion in your set. Some of the most distinctive effects you can add to a song come from the chimes. Perfect for creating a haunting or ethereal effect, chimes are a unique and valuable addition to any drummer's collection. Looking for a sound that's even more exceptional? Consider a specialty bell, such as the go-go or gonkogwe. No matter what style of music you play, a good assortment of effects percussion gives you and your band the tools to stand out from the rest. With the freedom to incorporate specialty percussion sounds, there are that many fewer limits on the character of each song you produce
.
You are changing the Ship-To country.
Our product catalog varies by country due to manufacturer restrictions. If you change the Ship-To country, some or all of the items in your cart may not ship to the new destination.
{"reportSuiteIds":"","prop2":"","prop1":"","prop5":"","prop6":"","prop3":"","prop4":"","channel":"","linkInternalFilters":""}
category
site1DWB
/world-percussion-sets
cat|site1DWB
?pageName=subcategory-page&N=500393