LP World Percussion
Ways to Shop
Price Drop

Best Sellers

Open Box Gear

Top Rated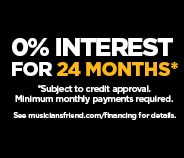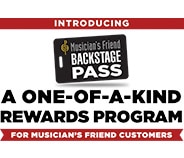 all
Open Box
Results 21 - 40 of 287 matches
Page:
< Prev
1
2
3
4
5
6
of
15
Next >
Best Seller

LP Aspire Cajon

With a modest price tag, the rich payoff of the LP Aspire Cajon is in solid bass tones.

Compare

Compare Now

site1prod491385

Top Rated

Starting at $39.00

List:

$59.00

Compare

Compare Now

site1prodJ00362

Price Drop

Starting at $598.22

List:

$997.00

Compare

Compare Now

site1prod473471

New

Starting at $95.44

List:

$166.00

Compare

Compare Now

site1prod491383
Best Seller

$275.88

List:

$462.00

$242.77

Compare

Compare Now

site1prodH84903

Top Rated

LP Compact Conga Bongo Set

Play them with sticks or hands for maximum percussive impact in minimal space! The set combines Latin...

Compare

Compare Now

site1prod443366

Best Seller

Starting at $99.00

List:

$159.00

Compare

Compare Now

site1prodJ04702

Best Seller

Compare

Compare Now

site1prodJ05365
Price Drop

Compare

Compare Now

site1prodH71820

Best Seller

Compare

Compare Now

site1prod483324

Top Rated

Compare

Compare Now

site1prod440631

Best Seller

Compare

Compare Now

site1prod440637
Top Rated

$483.18

List:

$771.00

$425.20

Compare

Compare Now

site1prod440663

Price Drop

Compare

Compare Now

site1prodJ17225

Price Drop

LP Matador Fiberglass Conga

Quality construction, great sound, and a moderate price. Natural rawhide head on a fiberglass tumbadora. Soft...

Starting at $345.63

List:

$637.00

$364.44

Compare

Compare Now

site1prod440670

Top Rated

Starting at $308.95

List:

$526.00

Compare

Compare Now

site1prod440665
When you think of drums, your first thought may often be a more traditional drum kit that you find on the rock or pop scene, but the truth is that there is a whole world of percussion out there. If you're looking to really expand your groove, world percussion instruments are, no doubt, the right choice for you. The only question is, which brand in the world percussion game is going to fit your needs? The answer is simple: LP. For over fifty years, LP (or Latin Percussion) has been crafting and perfecting world percussion instruments for performers all over the world. With the respect of the industry and their peers, LP is sure to have the right world percussion options for you.

LP is proud to offer an incredibly wide assortment of world percussion instruments to drummers from all walks of life. This will only serve to benefit you, as it means you won't have any trouble finding the exact piece of world percussion that is perfect for you. If you're not entirely sure which item is right for you, you'll want to start your search by checking out some of our best sellers. For example, the Aspire Accents Cajon is a great option for performers who truly love solid bass tones. This cajon is crafted from solid hardwood and includes wire snares and a durable front panel that is totally adjustable. Best of all, not only does this cajon sound great, but it comes at a great price that won't break the bank.

Another popular world percussion option available from LP is the Aspire Timbale Set with High Pitch Jam Block. This block is ideal for aspiring performers who are looking to learn the ropes of their craft. Well suited to traditional Latin playing styles, as well as a solid complement for a standard drum kit, this timbale will help you evolve into a serious timbalero in no time.

Adding world percussion to your kit is a great way to expand you sonic palette, and with LP gear, you can rest assured that you've got the best. Try LP World Percussion today and find out for yourself just how fantastic their gear is.