World Percussion

Ways to Shop
Best Sellers

On Sale

Price Drop

Top Rated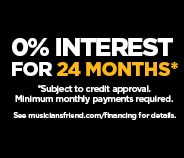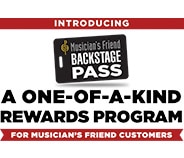 all
Open Box
Results 101 - 120 of 1404 matches
Page:
< Prev
1
…
4
5
6
7
8
of
71
Next >
Best Seller

LP Karl Perazzo Timbales

For traditional Cuban rhythms or aggressive modern Latin rock. Karl's timbales allow bright cascara sticking.

Compare

Compare Now

site1prod449124

Top Rated

Compare

Compare Now

site1prodJ18665

Best Seller

Compare

Compare Now

site1prodJ18148

Top Rated

Compare

Compare Now

site1prod440521
Top Rated

Starting at $162.72

List:

$254.00

Compare

Compare Now

site1prod440686

Best Seller

Starting at $609.95

List:

$799.95

Compare

Compare Now

site1prodH94369

Best Seller

$398.12

List:

$617.00

$350.35

Compare

Compare Now

site1prodJ22653

Best Seller

Compare

Compare Now

site1prod440583
Top Rated

Starting at $102.04

List:

$159.00

Compare

Compare Now

site1prod443120

Best Seller

Meinl Foot Cabasa

A large Turbo Cabasa is mounted on a sturdy foot pedal that can be set for either a single or double-strokes....

$159.99

List:

$276.00

$140.79

Compare

Compare Now

site1prod491231

Best Seller

Compare

Compare Now

site1prod468023

Best Seller

Compare

Compare Now

site1prodJ20648
Nothing gets a crowd moving and shaking like world percussion does. Adding life and energy to any song, they are some of the most versatile instruments used today. That's probably why more and more artists are adding it to their setup. And if you're looking to do the same, you've definitely come to the right section. From bongos and cajons, to congas, djembes, timbales, tambourines, cowbells, and many other unique hand drums, this is one of the biggest catalogs of world percussion anywhere.

As you start browsing, the first thing you'll probably notice is how absolutely massive this section is. To help narrow things down you should ask yourself a few questions. Are you looking for an individual instrument or an accessory you can add to your current kit? Do you need something lightweight so that it can carried? Are you a soloist or part of a band? What is your genre preference when you perform? If you can give a rough answer to each of those your decision will get a lot easier.

If you're looking for a recommendation, check out all the best-sellers or top rated items. For a touch of Latin flavor, start with something like the Meinl Floatune Aluminum Tamborim. Bright, loud and cutting, this lightweight drum is played with a single stick while being tuned continuously with the other. More interested in a classic bongo? Then you'll love the high-end LP LP793X Giovanni Galaxy Series Bongos. Constructed of gorgeous Yesrth American ash with natural rawhide heads, these gold-accented bongos even come with a steel backing plate to add increased durability to the shells when played with enthusiasm. And with a sound that will get everybody on the dance floor, these are some of the best bongos available today.

With top brands like Meinl, Pearl, Zildjian, Sabian, LP, Gon Bops, Toca, Nino, RhythmTech and so many others all represented in this section, anything you decide on here is sure to provide you with years of enjoyment. Easy to play but extremely difficult yet satisfying to master, there's nothing out there quite like world percussion to get the party started
.
You are changing the Ship-To country.
Our product catalog varies by country due to manufacturer restrictions. If you change the Ship-To country, some or all of the items in your cart may not ship to the new destination.
{"reportSuiteIds":"","prop2":"","prop1":"","prop5":"","prop6":"","prop3":"","prop4":"","channel":"","linkInternalFilters":""}
category
site1DW
/world-percussion
cat|site1DW
?pageName=category-page&N=500391