Luna Guitars Acoustic Bass
24-Month Financing*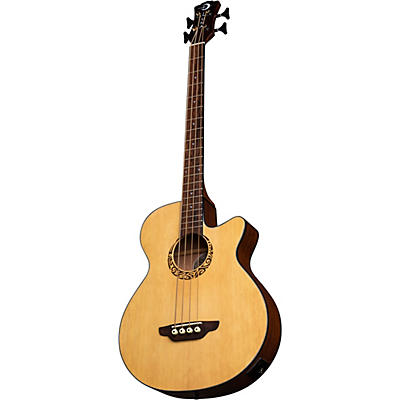 24-Month Financing*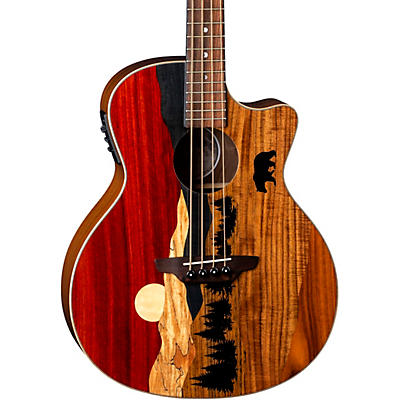 Or
$34
/month^ with 24 month
financing* Limited Time.
Details
24-Month Financing*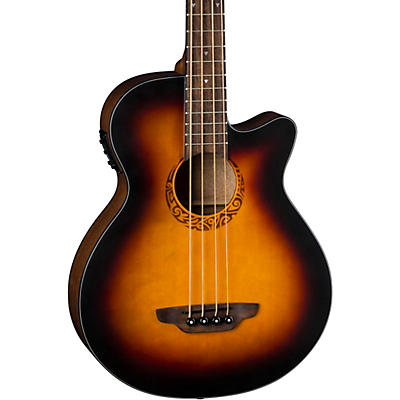 In Luna's own words, their goal is to "inspire people of all ages and walks of life on their musical journey." They do this by making well-built instruments that look as good as they sound. The founder of Luna Guitars, Yvonne de Villiers, was once a stained-glass artist, and her love of art has found its way into the unique design work decorating the company's acoustic bass guitars.  De Villiers was inspired to found Luna Guitars after watching her petite mother struggling to play a bass that was simply too large for her. She realized that some musicians, like her mother, needed a high-quality instrument that was scaled down to within their reach. The results are instruments like the Tribal Short Scale Acoustic-Electric Bass. This 30" scale bass has a folk-style body with a cutaway to allow unhindered access to every fret. As well, the built-in preamp allows the bass to be connected to an amplifier in a pinch or played acoustically; it's up to you.

If you are looking for a full-scale acoustic bass, check out the Muse Acoustic-Electric Bass Guitar. Like the Tribal Short Scale, this bass features Luna's trademark laser-etched artwork. Topped by spruce, it brings together the Celtic theme of the Muse series guitars with rich, resonant bass sounds. An onboard preamp is also found in this bass, including an Orion 4-band EQ so you can fine-tune your sound any time you decide to plug in.

Some of the most striking laser art found on any of Luna's basses is the Alex Morgan design adorning the Tattoo Cedar Acoustic-Electric Bass. These detailed patterns make a handsome accent for the full-sounding grand auditorium body shape. Warm in both look and tone, the Tattoo Cedar is a full-scale bass that delivers sweet sounds with or without an amp.

Every instrument that Luna makes shows their dedication to great sound and fine artistry. No detail is too small to be accounted for in the design of these acoustic bass guitars, which makes them great additions to any collection.