Grow your Career with Musician's Friend







At Musician's Friend, we're obsessed with providing our customers with everything they need to pursue their musical passions.
We're here to help musicians create; to connect with other musicians and to help them learn, share and grow with each other. We're building a worldwide musical family and we're looking for like-minded people to join us.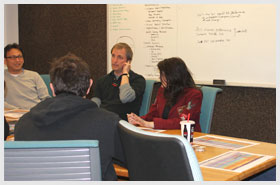 At our offices, our teams thrive in a relaxed environment where music and gear talk is never far away. Associates get continued gear education, approved leave for gigs and access to networking resources and opportunities. Musician's Friend also supports initiatives that are pro-environment, arts-focused and help local communities.





We offer competitive compensation, flexible benefit packages and a relaxed environment in four different locations: Los Angeles, CA; Draper, UT; Kansas City, MO and Indianapolis, IN.