Signature Model Electric Guitars
Popular Categories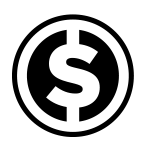 Ibanez has always been anything but traditional. Based out of Nagoya, Japan, Ibanez has constantly strived to break new ground, which led to them becoming one of the first Japanese musical instrument companies to really gain a significant foothold in the European and North American markets. Their unparalleled commitment to quality instruments has continued to place them among the upper echelon of guitar manufacturers. These traits have also led some of the world's most technically sound guitarists to work with them in creating signature model electric guitars. These signature model guitars are made with artists in mind and, in many cases, exact replicas of the guitars they play when they hit the stage. If you've ever wanted to sound just like your guitar heroes, a signature model electric guitar is definitely your best shot!

There's a signature model electric guitar here for all playing styles, so a quick look at some of the names involved can definitely help you narrow down your options. Are you a fan of Steve Vai's technical prowess? Then have a look at the JEM7V Steve Vai Signature Electric Guitar. This guitar is loaded with features, including DiMarzio Evolution pickups for incredible tonal diversity. Maybe you're looking for a little more sonic territory to explore, though? If that's the case, check out the JEM7V7 Steve Vai Signature 7-String Electric, which includes an extra string for added versatility.

If you're seriously into the churning metal riffs of KoRn, then have a look at the KOMRAD20 Head Signature Series 7-String Electric Guitar or the APEX20 Munky Signature Series 7-String Electric Guitar. Designed in conjunction with Brian "Head" Welch and James "Munkey" Shaffer, these guitars can help you recreate that unmistakeable KoRn sound.

Of course, if you're a punk rocker at heart, the NDM3 Noodles Signature Electric Guitar could be right for you. Designed in collaboration with Kevin Wasserman, who you probably know as Noodles from The Offspring, this guitar features Std.-SS1 (S) neck and Std.-SS2 (S) bridge pickups along with a 3-way switch. Whether you're playing a basement show or soundtracking a Saturday at the skate park, this guitar has you covered.

Ibanez guitars are as distinct in style and tone as the artists who play them. Checking out one of their signature model electric guitars can give you the base you need to develop a signature sound that is all your own.
No Results Found
Quick Search Tips:
Try just one or two terms.
Instead of using the search box, find your gear by clicking the product category tabs and other navigation links.
Try varying the spelling to see if the word is spelled correctly.
Check out the items below that are suggested based on your search terms.
We'd love to help you find what you're looking for-call us anytime at 800-449-9128.
Suggested Items: