Squier

Deluxe Jazz Bass IV Active

3-Tone Sunburst
Product #620727
Also consider
res13052209181195763024127 res13052209181195763024127 res13052209181195763024127 res13052209181195763024127 res13052209181195763024127 res13052209181195763024127 res13052209181195763024127 res13052209181195763024127 res13052209181195763024127 res13052209181195763024127 res13052209181195763024127 res13052209181195763024127 res13052209181195763024127 res13052209181195763024127 res13052209181195763024127
res13052209181195763024127 res13052209181195763024127 res13052209181195763024127 res13052209181195763024127 res13052209181195763024127 res13052209181195763024127 res13052209181195763024127 res13052209181195763024127 res13052209181195763024127 res13052209181195763024127 res13052209181195763024127 res13052209181195763024127 res13052209181195763024127 res13052209181195763024127 res13052209181195763024127
res13052209181195763024127 res13052209181195763024127 res13052209181195763024127 res13052209181195763024127 res13052209181195763024127 res13052209181195763024127 res13052209181195763024127 res13052209181195763024127 res13052209181195763024127 res13052209181195763024127 res13052209181195763024127 res13052209181195763024127 res13052209181195763024127 res13052209181195763024127 res13052209181195763024127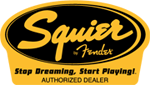 Squier's Deluxe Jazz Bass Active model in a 4-string version.
The Squier Deluxe Jazz Bass IV Active is a 4-string version of another popular Squier bass—the Deluxe Jazz Bass V Active. Like its 5-string predecessor, the Deluxe Jazz Bass Active is perfect for 4-string bassists who want modern active tone at an unbeatable price. Features include an active 3-band EQ with slap switch, a 1-piece maple neck with Squier ebonol fingerboard and a matching painted headstock on the black bass.

The Deluxe Squier bass offers a basswood body, and a maple, C-shape neck for easy movement up and down fretboard. The dual single-coil Jazz Bass Pickups pickups are piloted by controls knobs including master volume,
blend, treble/bass (stacked), middle, and slap switch. Pickup switching features a blend control.

The Squier Deluxe Jazz Bass Active model's bridge is a standard 4-saddle. The bass also offers standard open-gear machine head tuners, chrome hardware, 34" scale length, 1.50" nut width, active electronics, quick-release battery compartment, side dot position inlays, knurled chrome control knobs, and a body dressed in a polyurethane finish.
Features
Model Name: Deluxe Jazz Bass® Active
Series: Deluxe Series
Polyurethane Finish
Body: Basswood
Neck: Maple, C-Shape (Polyurethane Finish)
Fingerboard: Ebonol, 12" Radius (305 mm)
Frets: 20 Medium Jumbo
Pickups: 2 Single-Coil Jazz Bass Pickups (Neck and Bridge)
Controls: master volume, blend, treble/bass (Stacked), middle, slap switch
Pickup switching: blend control
Bridge: standard 4-saddle
Machine heads: standard open-gear tuners
Hardware: chrome
Scale: 34" (864 mm)
Width at nut: 1.50" (38 mm)
Active electronics
Quick-release battery compartment
Side dot-position inlays
Knurled chrome control knobs
Order today and play happy.
Deluxe Jazz Bass IV Active Specifications:
ACTIVE CIRCUIT: SLAP SWITCH ON: SLAP SWITCH OFF
INPUT: 1KHz 100mV:
BATTERY: 9V:
MAX OUTPUT (VR MAX,EQ C) 1KHz: 100mV: 60mV
TREBLE BOOST/CUT: 10KHz: 8dB/-9dB: 9dB/-9dB
MIDDLE BOOST/CUT: 1KHz: 9dB/-10dB: 7dB/-8dB
BASS BOOST/CUT: 100Hz: 7dB/-7dB: 4dB/-5dB
MINI NOISE (VR ALL MINI): 1KHz: 0.5mV below: 0.5mV below
MAX NOISE (VR ALL MAX): 1KHz: 3mV below: 3mV below
RESPONSE 100 Hz: LOW: 0dB: 8dB
1 KHz: MIDDLE: 0dB: 0dB
10 KHz: HIGH: 0dB: 4dB
Customer Reviews
/productDetail/reviews/productReviews.jsp
Loading....
Fun To Play
Good Feel
Good Pick Up
Good Tone
Solid Electronics
Comments about Squier Deluxe Jazz Bass IV Active:
Sounds better than the fender jazz i picked up.
Comment on this review
Comments about Squier Deluxe Jazz Bass IV Active:
Rarely would I buy another bass that is the same make and model. However, I had some gift certificates along with other types of certificates from this site and decided to use them to get another bass. I own the black version of the Active Deluxe 4 string and it is the best bass I have owned until I bought the Sunburst version of the Deluxe Active Jazz Bass. This bass plays better than its Black counterpart of which is nothing short of dying and going to bass guitar heaven!
Comment on this review
Comments about Squier Deluxe Jazz Bass IV Active:
I bought a slightly used all black Deluxe Jazz 4 string bass 8 months ago, and really like the way it plays and sounds. I did find out that Rotosound strings sound horrible on this bass! GHS Boomers are the way to go on this bass. I can say that once you put the right strings on this bass, it sounds like a million $$$ no doubt. I suggest that you get the all black version in that it is an absolutely knock-dead great looking bass! This bass is worlds better than the Fender MIM Standard Basses.
Comment on this review
Comments about Squier Deluxe Jazz Bass IV Active:
I have never found a bass that is equal to this one. I play classical cello as well as electric bass, and I demand an exprressive quality from my instruments; this bass completely delivers. I can dial in any sound I want just with the active pickups, and the ebenol fretboard facilitates faster shifting. This is an excellent bass.
Comment on this review
Comments about Squier Deluxe Jazz Bass IV Active:
OK, I'm not a real bass player, I'm still learning. But this Squier Bass fit my hand and seemed to have better action then all other basses in its price range and higher priced basses. I've tried several brands and bought this one.
Comment on this review
Comments about Squier Deluxe Jazz Bass IV Active:
I have 11 basses including a custom-made and a couple that are vintage. THIS is my favorite bass right now. It has a limited tonal range, but one which really cuts through the music. The front and rear pu's go from fat to growl and the neck is flawless. The ebonol fingerboard provides a smooth feel and a tight response. I cannot believe this bass is 300 bucks. It's almost unfair that anyone just starting out can have a bass that is high end professional quality. Where was this bass 20 years ago!? Kudos to Squire. You have officially eclipsed your big brother.
Comment on this review
Comments about Squier Deluxe Jazz Bass IV Active:
I don't know why there isn't a rosewood fingerboard on this instrument. The ebonol fingerboard looked strange and felt stranger. If I decide to buy this instrument, I will get used to it, not a big deal really, it just surprised me.Other than that, I was extremely impressed! I'd played Schecter and Ibanez basses with active pickups - basses that cost much more than this one, and those sounded worse. The tones I could get with this bass, wow!! REALLY amazing!Other good points - finish was quite nice, and the neck felt pretty good. I tend to like Precision basses better, at least partially because of the necks, but the neck on this Jazz bass felt better than the necks on other Jazz basses. I don't own the instrument, so cannot comment on durability, but the sound and the overall feel and appearance.. outstanding!!
Comment on this review
Comments about Squier Deluxe Jazz Bass IV Active:
I've been playing for almost 10 years and everytime I would walk into a music store, I would immediately go to the expensive basses (I own a Fender P and Jag bass). Well this time I happened upon this bass, played it, and was blown away! I purchased it right away. It has an incredible range of tones from the active pickups (not just a preamp like other fenders), it can go from super gritty to big n thumpy and everywhere in between. The finish on the sunburst model is beautiful and the neck with ebonol board looks and plays incredible. It beat my Precision and Jag for main bass. The moment you get a chance, try this bass. Even if you don't buy it, just playing it will make the trip to the store worth it.
Comment on this review
Squier Deluxe Jazz Bass IV Active