Gibson Guitars
Ways to Shop
On Sale

Price Drop

Best Sellers

Open Box Gear

Top Rated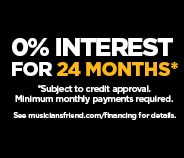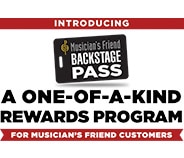 all
Open Box
Results 1 - 20 of 150 matches
Page:
1
2
3
4
5
6
of
8
Next >
Choose Yours!

$2,799.00

List:

$3,999.00

$2,239.20

Compare

Compare Now

site1prodJ26285

Price Drop

$1,099.00

List:

$2,198.00

Compare

Compare Now

site1prodJ26291

Top Rated

$799.00

List:

$1,399.00

$639.20

Compare

Compare Now

site1prodJ26354

Top Rated

$899.00

List:

$1,499.00

$719.20

Compare

Compare Now

site1prodJ26283
Best Seller

$1,299.00

List:

$2,598.00

$1,039.20

Compare

Compare Now

site1prodJ26288

Best Seller

$1,499.00

List:

$2,499.00

$1,199.20

Compare

Compare Now

site1prodJ26282

Top Rated

$739.00

List:

$1,399.00

$650.32

Compare

Compare Now

site1prodJ26292

Private Reserve

Starting at $2,799.99

List:

$6,265.00

Compare

Compare Now

site1prodJ26272
If there's one thing nearly every guitar aficionado loves to do, it's talk about their favorite Gibson guitar. This is simply because Gibson has long set the standard for what an electric guitar should be, as well as what an electric guitar can be. Founded in 1902, Gibson has been ahead of the pack since the get-go, and they continue to push forward their designs as well as the technology behind building absolutely stunning guitars. A quick look at some Gibson achievements is enough to understand why they are such a revered name in the music world. Gibson invented the archtop guitar, they also were responsible for the production of the first commercially produced hollow-body electric guitar. These were both major milestones in music, and Gibson made them happen. Gibson's status and second-to-none quality has kept them at the forefront of music, and their guitars are played by some of the world's most beloved performers. From legends like Chuck Berry, Marc Bolan, B.B. King, Dave Davies, Slash, Angus Young, The Edge, Johnny Thunders, Ace Frehley and Jimmy Page, to modern rockers such as Billie Joe Armstrong and Dave Grohl, the best musicians in the world all trust their sound to Gibson. 

Gibson offers an incredible line of guitars for players of all skill levels and styles. Whatever you're in the market for, you'll have no trouble finding it here.  Are you looking to perform some serious classic rock? Then you'll definitely love the ES-335 Dot Plain-top Electric Guitar or 2014 Les Paul Signature Electric Guitar. Maybe you're more interested shaking the joint all night long with some serious riff rock?  Then strap into the 2014 SG Standard Electric Guitar or the 2014 Firebird. Or are you more of roots rocker or folk fan? Try strumming the Hummingbird Pro Cutaway Acoustic-Electric Guitar. It honestly doesn't matter which Gibson you choose, you're going to be playing an instrument that is truly special.

Gibson's past is full of wonderful history and rich achievements, while its future remains bright. With an incredible legacy and flawless reputation, there are few others than can even hold a candle to them. Whether you're a first time player just learning the ropes, or a veteran touring professional, there is no better option for you than a Gibson.