Squier

Vintage Modified Mustang Bass Guitar
Product #H75824
Also consider
res13052304869211525595379 res13052304869211525595379 res13052304869211525595379 res13052304869211525595379 res13052304869211525595379 res13052304869211525595379 res13052304869211525595379 res13052304869211525595379 res13052304869211525595379 res13052304869211525595379 res13052304869211525595379 res13052304869211525595379 res13052304869211525595379 res13052304869211525595379 res13052304869211525595379
res13052304869211525595379 res13052304869211525595379 res13052304869211525595379 res13052304869211525595379 res13052304869211525595379 res13052304869211525595379 res13052304869211525595379 res13052304869211525595379 res13052304869211525595379 res13052304869211525595379 res13052304869211525595379 res13052304869211525595379 res13052304869211525595379 res13052304869211525595379 res13052304869211525595379
res13052304869211525595379 res13052304869211525595379 res13052304869211525595379 res13052304869211525595379 res13052304869211525595379 res13052304869211525595379 res13052304869211525595379 res13052304869211525595379 res13052304869211525595379 res13052304869211525595379 res13052304869211525595379 res13052304869211525595379 res13052304869211525595379 res13052304869211525595379 res13052304869211525595379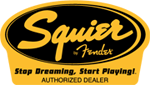 A classic, short-scale bass with a Duncan Designed split single-coil pickup.
The Fender Mustang Bass Guitar is a truly classic bass guitar model from the mid-1960s. It returns in the sleek, short-scale form of the Squier Vintage Modified Mustang Bass. The instrument honors its 1966 ancestor with a basswood body finished in Black or Three-color Sunburst, 19-fret maple neck and 30" scale perfect for players of all kinds who appreciate the comfort of a short-scale instrument. Other features include a Duncan Designed split single-coil pickup, three-ply pickguard, chrome tuners and distinctive Mustang Bass four-saddle bridge.
Features
Duncan Designed split single-coil pickup for superior tone
Short scale neck offers smooth playability
Light body and compact size equals better comfort
Looking to move forward with an easy-to-play bass that sounds great. Order this Squier Mustang and don't look back.
Vintage Modified Mustang Bass Guitar Specifications:
Body
Body: Basswood
Body Shape: Mustang®
Neck
Number of Frets: 19
Fret Size: Medium Jumbo
Position Inlays: Black Dot Position Inlays
Fretboard Radius: 9.5" (24.1 cm)
Fretboard: Maple
Neck Material: Maple
Neck Finish: Natural Satin
Nut Width: 1.5" (38.1 mm)
Scale Length: 30" (76.2 cm)
Neck Plate: Chrome Squier®
Truss Rods: Single Truss Rod (Adjustment at Headstock)
Truss Rod Nut: 4 mm Hex Head
Electronics
Middle Pickup: Special Design Split Single-Coil Mustang®
Bass Pickup Controls: Volume, Tone
Hardware
Hardware: Chrome
Bridge: Strings-Thru-Body with 4 Individually Adjustable Saddles
Tuning Machines: Standard Open-Gear Tuners
String Nut: White PPS
Miscellaneous
Strings: Fender® USA NPS, (.040-.095 Gauges)
Unique Features: 30" Scale Length, Black Dot Position Inlays, Black Numbered Volume and Tone Control Knobs, Squier® Engraved Neckplate, Synthetic Bone Nut Accessories Pickguard: 3-Ply Black/White/Black Included Accessories: 1.5 mm and 4 mm wrenches Control Knobs: Black Stratocaster Knobs
Customer Reviews
/productDetail/reviews/productReviews.jsp
Loading....
Fun to play (4)
Good pick up (3)
Good tone (3)
Solid electronics (3)
Practicing (4)
Recording (3)
Small venues (3)
Reviewer Profile:
Experienced (4)
Comfortable neck
Frets Not Too Sharp
Fun To Play
Just The Right Size
Needed Minimal Set-up
Paint Work Well Done
Solid hardware
Well made
Body Should Be Sculpted
Fender Strings
Comments about Squier Vintage Modified Mustang Bass Guitar:
I like this bass. I have never owned a Squier before, but have owned several Fender Strats, Teles, and a P-Bass. Honestly, I think this Squier is just as well made as any Fender. My first short-scale bass, I can no longer hold a full-size bass, and it is a good size. But it is heavy, and the back should be sculpted for more comfort. But for the price, you can't go wrong. I don't like Fender strings, and I am going to re-string it with Rotosounds as soon as I finish this review.
Comment on this review
Fun To Play
Good Pick Up
Good Tone
Solid Electronics
No Rosewood Fret Board Op
Sharp Frets
So-so Construction
Practicing
Recording
School Bands
Small Venues
Comments about Squier Vintage Modified Mustang Bass Guitar:
I got this since I injured my wrists and can no longer play long scale basses.
All in all it's not bad, but it could be better.

Neck feels okay I guess, least it feels fast, some of the frets protrude from the side of the fretboard on the higher frets, but I don't really notice it when playing. Also would be nice if it came with a rosewood fretboard rather than maple. Maple makes it a little too bright sounding.

Pickup is the best part about the bass. It gives some really good high/mids and some decent lows. The DD pup's output is really good. Stronger then i expected.

The Basswood doesn't seem as soft as your typical basswood so maybe Squier decided to use a higher grade with this bass.

The tone is Fender-ish. Not as close as some other VM/CV basses or guitars, but close enough till I can get a real Fender.

Strings have got to go!!!
I do not understand why Fender puts steel strings on their basses. They are way too bright and sound terrible to my ears.

Overall not too bad, needs some improvements to be on par with other VM/CV Squier basses. Still fun to play though.
Comment on this review
Fun To Play
Good Pick Up
Good Tone
Solid Electronics
Jamming
Practicing
Recording
Rock Concerts
School Bands
Small Venues
Comments about Squier Vintage Modified Mustang Bass Guitar:
This is the bass I have been searching for as long as I have been playing. It is basicliy a small Precision body with a short scale, slim taper jazz neck. I like the neck almost completely straight, and the action extremely low. That said, it didn't take long to get my settings the way I like. I've owned my share of basses over the years over the years, and this one really delivers!
Comment on this review
Comments about Squier Vintage Modified Mustang Bass Guitar:
I recently "downgraded" from an AVRI '62 P-Bass to this Squier Mustang. I gotta say, it feels more like an upgrade. The fit and finish on the Squier are terrific, the setup and intonation are dead on, the neck is comfortable, the controls are smooth and the instrument is completely noise-free. Tone-wise, it's got a great chunky P-Bass tone, especially when played with a pick using flatwounds. But guess what? This thing SUSTAINS forever too. Not what you'd expect for a cheap short scale. I had planned to upgrade the electronics, but when I opened 'er up, I noticed the pots were Alpha minis and the cap looked to be of better quality than the usual flat ceramic disc ones.

The only cons I can think of were that the fretboard edges were a little sharp, the chrome plating is a bit cheap (but when does that really matter?), and it's not as light as some Squier basses I've played (it's certainly not heavy though). I recommend this particularly to those who are considering ponying up for the MIJ Mustang bass. It's just not worth the extra four to five hundred dollars, unless you absolutely must have a rosewood fretboard. Otherwise, the Squier is the one to beat.
Comment on this review
Everything
Fun To Play
Good Feel
Good Pick Up
Good Tone
Solid Electronics
The setup was very good
Jamming
Practicing
Recording
Rock Concerts
Comments about Squier Vintage Modified Mustang Bass Guitar:
The setup was very good from the factory. I don't like roundwounds so I put a set of Chromes ECB 81 M's medium scale strings on it. Made all the difference in the world. The weight and balance are very comfortable, and the playability is great. I have a room full of basses, and this little dude is rapidly becoming my favorate. It did take a little pushing and twisting to get the Chromes through the string holes on the bottom, but well worth the effort. I have a few short scale basses that cost a couple of grand each, but this one is a steal at the price.
Comment on this review
Comments about Squier Vintage Modified Mustang Bass Guitar:
This Squier Mustang bass would make a good starter bass, especially for kids younger than 16. The maple neck is nice and it was set up well from the factory with only a small bit of fret buzz, but nothing too bad. The tone straight away is good for a short scale bass, and has pretty good variability from the Seymore Duncan P-style pickup. If you're looking for a passive bolt-on short scale bass, it's hard to beat this Squier for the price. The instrument is surprisingly well put together and appears to be sturdy (as opposed to some Chinese products I've seen.) I use this for practice through a 50W amplifier and the short neck really makes it easy to play quickly and accurately.
Comment on this review
Comments about Squier Vintage Modified Mustang Bass Guitar:
In sum:

What I like --versatility, design, playability, neck feel, and body finish.

Two things I wish I could change -- the finish on the neck is very pale and pasty -- aesthetically it really needs some warmth -- ideally I'd prefer a rosewood fretboard.

The pickguard scratches if you look at it. I now wish I hadn't taken off the plastic cover (but it had some bubbles so...). Not sure if this is common with all pickguards or just shows more on the black. Utlimately, it's a very MINOR point almost not worth mentioning.
Has all the features I would expect from a Mustang.
As a former guitarist, this short-scale bass has a very nice feel and playability. The construction is solid from the finish to the joints and electronics. It is responsive to articulations and I am able to elicit a nice variety of sounds from the instrument.
I am sure one would find deficiencies if they stacked the Squier Mustang up against a five times the price bass, but I would be hard pressed to fault it in comparison to my MIM some MIA Fenders. It is not simply a cheap bass-shaped-object -- it's a solid instrument.
Comment on this review
Comments about Squier Vintage Modified Mustang Bass Guitar:
"I rate this bass a 9 out of 10"
What a lot of people don't realize is that these squire basses and guitars are a little better than they think.This is the 5th one of these guitars I bought and I will have to say after a little tweakin they play just as good as an expensive one.Alot of people cover up the name but not me,I don't care.I think these guitars are awsome for the money.I did get one with a bowed neck staight out of the box,but after adjustments it plays fine.Even though we could'nt get the bow completely out.One secret to fixing this is to put a heatin pad on it with no strings and then reajust it.That usually works (but not always)..............A word of knowledge from the old people is...........After all it's not what you got, it's what you can do with what you got..............I give this bass a 5 star rating.......And would buy another.........
"Better than a lot of others that cost more"
" Alot higher than expected"
Comment on this review
Comments about Squier Vintage Modified Mustang Bass Guitar:
Overall, it's my favorite bass as of now. The only con I can find about it is that it has a string-thru body, so it has a small selection of strings availiable (medium scale).
The features of the Mustang bass are fairly simple. A split Mustang pickup, a tone, and a volume control. A short scale satin maple neck, and a string-thru body (this means that you'll have to buy medium-scale strings, for short-scale strings will be too short.)
The quality of this bass if fantastic! The neck is fast, the action was set to my liking (very low) right out of the box and it has almost no fret buzz. The grain of the wood under the sunburst finish looks great. Tuners are great as well. It is so light, too! Lightest bass I've ever played. The bass is prone to denting, however, for the wood used is fairly soft.
For the money, I think you're getting a great value. A classic Fender Mustang sound at such a low price. Looks beautiful, plays well, and is light as a feather.
Comment on this review
Squier Vintage Modified Mustang Bass Guitar