Giddings & Webster Brass Mouthpieces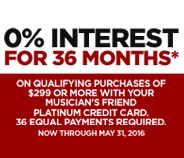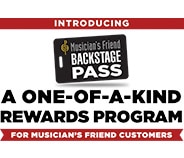 all
Open Box
Results 1 - 30 of 30 matches
Starting at $164.99

List:

$175.00

Compare

Compare Now

site1prod473115

Compare

Compare Now

site1prod473118

Compare

Compare Now

site1prod463303

Compare

Compare Now

site1prod473123
Compare

Compare Now

site1prod463426

Compare

Compare Now

site1prod473120

Compare

Compare Now

site1prod463319

Compare

Compare Now

site1prod463305
Compare

Compare Now

site1prod463318

Compare

Compare Now

site1prod463324

Compare

Compare Now

site1prod473122

Compare

Compare Now

site1prod463308
Compare

Compare Now

site1prod463425

Compare

Compare Now

site1prod463316

Compare

Compare Now

site1prod463309

Compare

Compare Now

site1prod473119
Compare

Compare Now

site1prod473124

Compare

Compare Now

site1prod473121

Compare

Compare Now

site1prod463314

Compare

Compare Now

site1prod463307
Compare

Compare Now

site1prod463302

Compare

Compare Now

site1prod463306
Giddings & Webster strive to make the highest quality mouthpieces at affordable prices. With exceptional responsiveness and the ability to deliver rich tone, these mouth pieces are quickly making a name for themselves as some of the best available today. Any brass player will tell you that having the right mouthpiece is crucial. It plays an incredibly significant role in determining just what kind of sound is going to come out of your instrument, so its important that you have the right one for you. Giddings & Webster are definitely aware of this, and have produced a wide variety of mouth pieces to suit all playing styles and skill levels. As you take some time to browse this section, keep your needs in mind and you should have no issue finding the perfect mouthpiece for you and your instrument.

For example, if you're a trumpet player, you may want to have a look at an option such as the Dave Hickman Series Trumpet Mouthpiece. This trumpet mouthpiece produces a seriously great tone that is rich and clear. Its also available in two finishes: satin, which provides more grip, and shiny, which is great for those who prefer a slippery rim. On the other hand, if you are a trombone player, you'll want to take a look at the Chubasco Jazz Trombone Mouthpiece Stainless Steel Small Shank. This versatile mouthpiece is sure to give you an incredibly full range while you are playing. Perfectly suited to performing powerful dynamic contrasts, this mouthpiece is ideal for any lead player. And let's not forget tuba players, who should definitely check out the Baer Signature for F Tuba mouthpiece. This mouthpiece was actually specifically designed for Alan Baer, who you may know as the principal tuba for the New York Philharmonic. Crafted to be a perfect balance of sound, control and functionality, this tuba delivers rich overtones that are incredible focused.  No tuba player who is interested in great projection should be without this mouthpiece.

Performing and practicing with the right mouthpiece will enhance your playing experience like never before, which is why they are such a vital part of your setup. With a Giddings & Webster mouthpiece, your instrument will sound great every time you take it out of its case.