Hosa Cables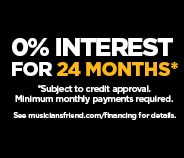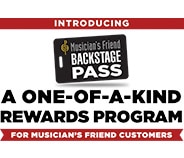 all
No Results Found
Quick Search Tips:
Try just one or two terms.
Instead of using the search box, find your gear by clicking the product category tabs and other navigation links.
Try varying the spelling to see if the word is spelled correctly.
Check out the items below that are suggested based on your search terms.
We'd love to help you find what you're looking for-call us anytime at 800-449-9128.
Suggested Items:
Audio engineers are more than aware of the difference a high quality audio cable can make. The highs become smoother, the lows become tighter, and the overall clarity improves tremendously. The fact is, you should never underestimate what a well-constructed instrument cable can do for your sound. And thanks to their superbly designed yet affordable cables and connecters, Hosa cables have remained extremely popular amongst musicians and sound engineers for over 30 years.

Hosa is a leader in the manufacturing of analog and digital connectivity solutions. From musical instruments to theater, broadcast and more, every cable constructed by Hosa is crafted to meet and exceed the demands of audio industry professionals. Throughout the Hosa catalog, you'll find cables for microphones, speakers, headphones, MIDI, and many other accessories.

One of Hosa's best sellers is the Stereo Y-Cable Mini Male – 2 1/4" Mono Males. Perfect for connecting your mixing board to a PC, this cable is extremely easy to use and is highly functional. For headphones, you can't go wrong with Hosa HPE325 headphones extension cable. 25 feet in length, this long extension cable is a great way to put some distance between yourself and your computer's fan-noise, while at the same time avoiding headphone-wire whiplash. Another top rated Hosa item is the Dual TRS patch cable. Built for the work-horse musician in mind, this patch cable is tough, long lasting, and an exceptional solution for improving the sound of your various audio equipment.

When it comes to spotting the difference between a high-quality and low-quality patch cable, many factors come into play... from what kind of material is used, to how much effort was put into its craftsmanship. For musicians and engineers alike, durability is extremely important, for cables need to continue functioning properly even after being untangled and walked on throughout many onstage and studio performances. The good news is that when you go with Hosa, you're connecting your gear with cables that are continuously used and depended on by experts in the industry.