Live Wire Cables
Ways to Shop
Best Sellers

Open Box Gear

Top Rated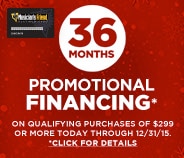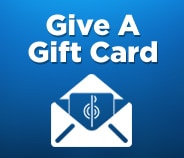 all
Open Box
Results 1 - 20 of 92 matches
Top Rated

Starting at $31.99

List:

$175.99

Compare

Compare Now

site1prod331133

Top Rated

Starting at $11.99

List:

$19.99

Compare

Compare Now

site1prod331065

Best Seller

Compare

Compare Now

site1prod330496

Top Rated

Compare

Compare Now

site1prodH85445
Top Rated

Starting at $19.99

List:

$103.99

Compare

Compare Now

site1prod331126

Top Rated

Starting at $12.99

List:

$22.99

Compare

Compare Now

site1prod331066

Top Rated

Starting at $22.99

List:

$99.99

Compare

Compare Now

site1prod330224

Top Rated

Starting at $15.99

List:

$27.99

$27.29

Compare

Compare Now

site1prod331141
Best Seller

Starting at $16.99

List:

$27.99

$30.93

Compare

Compare Now

site1prod331091

Top Rated

Compare

Compare Now

site1prod330494

Top Rated

Live Wire MIDI Cable

For all MIDI use, including computer sequencing, transmission of MIDI time code, and system-exclusive...

Starting at $5.40

List:

$11.99

Compare

Compare Now

site1prod330889

Best Seller

Starting at $7.99

List:

$14.99

Compare

Compare Now

site1prod330472
Best Seller

Starting at $9.99

List:

$22.99

Compare

Compare Now

site1prod330887

Top Rated

Compare

Compare Now

site1prodH77532

Top Rated

Starting at $9.99

List:

$27.99

Compare

Compare Now

site1prod330490

Best Seller

Starting at $8.99

List:

$17.99

Compare

Compare Now

site1prodH89908
Making your top-quality gear come truly alive starts with linking it together with top-quality cables. After investing so much time and effort into arming yourself with the best instruments, amps and microphones, it doesn't make much sense to skimp on any other details. Thankfully, it's easy to make your talents truly stand out when you go with Live Wire cables.

Live Wire is committed to manufacturing the finest cabling and accessory products for your audio applications. Whether you're hitting the stage or recording tracks in the studio, Live Wire promises that every cable constructed is tried and tested for individuals who need dependable and high-quality audio. In fact, it's for this reason that Live Wire continues to be a first-rate choice amongst sound technicians and musicians around the planet.

You'll find no shortage of impeccably crafted cables through Live Wires massive selection of connecters. From instrument and microphone cables to speaker, lighting, headphone and MIDI cables, Live Wire covers it all. One of Live Wire's top rated products is their Elite Instrument cable. Consisting of 95% coverage and pure copper braid for total noise rejection, this cable is made for serious musicians and audio experts. For speakers, you can't go wrong with the Live Wire Elite 12-Gauge Speakon-Speakon speaker cable. With durability to withstand everyday use, the superior wiring of this cable eliminates buzzing and crackles while enhancing signal and performance. On stage or in the studio, Live Wire elite cables are exceptional in any environment.

Audio buffs and enthusiasts know what a superbly designed cable can do for the clarity and character of your sound equipment... but this rings especially true when your equipment is connected with Live Wire cables. With a reputation for offering a full frequency response and dynamic range to instruments and vocals, a worry-free performance is always possible when you're equipped with Live Wire.