Cordoba Classical & Nylon Guitars
Ways to Shop
Price Drop

Best Sellers

Open Box Gear

Top Rated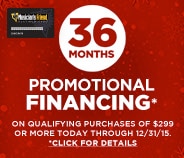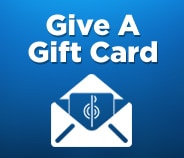 all
Open Box
Results 41 - 60 of 64 matches
Page:
< Prev
1
2
3
4
Next >
$1,999.99

List:

$2,615.00

$1,599.99

Compare

Compare Now

site1prodH98890

Compare

Compare Now

site1prodJ13666

Private Reserve

$3,499.99

List:

$4,425.00

Compare

Compare Now

site1prodJ00648

$1,249.00

List:

$1,580.00

Compare

Compare Now

site1prodH96252
Compare

Compare Now

site1prodJ22674

Price Drop

$1,739.76

List:

$2,090.00

$1,113.45

Compare

Compare Now

site1prodH96244

Best Seller

$1,699.99

List:

$2,145.00

$1,495.99

Compare

Compare Now

site1prodH96236

$1,059.99

List:

$1,380.00

Compare

Compare Now

site1prodJ13667
There's no instrument more important to Latin and Spanish music than the acoustic guitar. That makes it exactly the type of instrument you'd expect from a company named after the Spanish and Argentinian sister provinces of Cordoba. Nylon strings are the heart and soul of Cordoba Guitars, which builds a stunning range of classical, flamenco and orchestral acoustic instruments. When you want to play something with a timeless feel and sound, Cordoba's selection is the place to find it. To really get an impression for the quality of Cordoba's craftsmanship, all you have to do is look at the Loriente Clarita classical guitar. This instrument is a sight to behold, with a Canadian cedar top and Indian rosewood in back. The incredible attention to detail comes from the guitar's handcrafting in Barcelona, Spain, by talented artisans. For classical guitarists with the highest standards, the Loriente Clarita is a fantastic option.

Looking for an instrument to play the style that put Spanish music on the map all over the world? Cordoba has a number of high-end flamenco guitars to choose from, such as the 55FCE Thinbody Acoustic-Electric model. This guitar features flamed maple on the back and sides for a great look, and it's topped by solid European spruce. If you're a fan of the Gipsy Kings, you'll be interested to know that the 55FCE is their flamenco guitar of choice.

Cordoba offers a good balance of acoustic and acoustic-electric guitars, and this is a factor you should consider when you're making your decision. An acoustic instrument is ideal for casual use and microphone amplification, but if you want more versatility than that, it may be a good idea to focus on acoustic-electrics. These can be plugged in directly to amplifiers, effects units and recording equipment, giving you even more control over your music.

On today's music scene, genres that favor classical and nylon guitars are fast-growing in popularity. Whatever that means to you - flamenco, classical, folk, or otherwise - Cordoba guitars are ready to hit the stage or studio with you and deliver outstanding performances every time.