Classroom Musical Instruments
Ways to Shop
Best Sellers

On Sale

Price Drop

Top Rated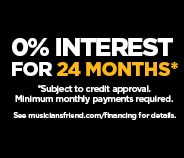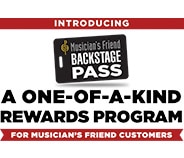 all
Open Box
Results 581 - 600 of 671 matches
Page:
< Prev
1
…
28
29
30
31
32
of
34
Next >
Compare

Compare Now

site1prod491243

Compare

Compare Now

site1prodH95865

Best Seller

Compare

Compare Now

site1prod461297

Remo Lynn Kleiner Egg Shaker

Shaker is easy for little hands to hold. Produces a crisp, rhythmic sound. Heavier than most shaker eggs for...

Compare

Compare Now

site1prod444691
Studio 49 Rosewood Claves

The Studio 49 claves are made of rosewood; the claves are an excellent percussive accessory which can be...

Compare

Compare Now

site1prod471964

Compare

Compare Now

site1prodH89432

Compare

Compare Now

site1prodJ17413

Compare

Compare Now

site1prodJ19983
Sonor Rosewood Claves

Sonor large rosewood claves. Claves are an important part of the standard equipment of elementary music...

Compare

Compare Now

site1prod466681

Compare

Compare Now

site1prodJ01584

Best Seller

Starting at $39.99

List:

$82.00

Compare

Compare Now

site1prodJ01582

Compare

Compare Now

site1prod471122
Sonor Hand Drums

Sonor hand drums are available with two types of heads, plastic and natural skin.Skin heads produce greater...

Compare

Compare Now

site1prod471136

Compare

Compare Now

site1prodH84964

Compare

Compare Now

site1prod400209

New

Compare

Compare Now

site1prodJ33773
With the amount of effort that goes into mastering an instrument, it's safe to say that learning and music go hand-in-hand. Teaching rhythm and theory takes a special breed of equipment: classroom musical instruments. These are often the first steps a young student takes toward his or her musical education, so a lot is on the line. There are three things, above all, that make classroom instruments what they are.

The first is accuracy. For a student to develop a musical ear, it's important that they're hearing every note at exactly the right pitch. This is one reason why xylophones, glockenspiels, recorders and bells are so common for education. With their accurate tuning, these instruments can give young musicians a head start on tone recognition.

The second important factor in classroom musical instruments is accessibility, meaning that they need to be easy and fun for any age. When kids are enthusiastic about the instruments in their classroom, they'll be enjoying themselves so much they won't even realize they're learning - and that's exactly the state of mind that leads to the best retention. This also accounts for the wide variety of hand percussion in the lineup: simple and straightforward to pick up and play, these build rhythm skills in a fun and interactive way.

Rounding out the three qualities of great classroom instruments is durability. The music room can be a busy and sometimes hectic environment, and if there are multiple classes every day, its supplies are going to endure some seriously extensive use. That's why instruments like these are built to last. They can take the punishment that excited young learners dish out, and they'll keep on making music without skipping a beat.

It doesn't matter if you're teaching music class at a public school or giving extracurricular lessons to eager students; wherever there's a space for teaching the basics of theory and rhythm, there will be classroom musical instruments. These simple, reliable and long-lasting educational staples are must-have equipment for any music teacher
.
You are changing the Ship-To country.
Our product catalog varies by country due to manufacturer restrictions. If you change the Ship-To country, some or all of the items in your cart may not ship to the new destination.
{"reportSuiteIds":"","prop2":"","prop1":"","prop5":"","prop6":"","prop3":"","prop4":"","channel":"","linkInternalFilters":""}
category
site1VJ
/classroom-musical-instruments
cat|site1VJ
?pageName=category-page&N=502007