Concert Percussion Accessories
Ways to Shop
Best Sellers

On Sale

Price Drop

Top Rated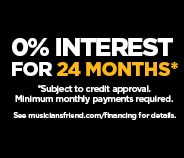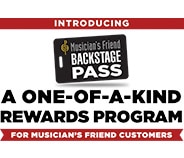 all
Open Box
Results 1 - 20 of 402 matches
Page:
1
2
3
4
5
6
of
21
Next >
Top Rated

Compare

Compare Now

site1prod581527

Price Drop

Starting at $13.88

List:

$53.00

Compare

Compare Now

site1prod483778

Best Seller

Starting at $16.99

List:

$39.00

Compare

Compare Now

site1prodH81302

Price Drop

Compare

Compare Now

site1prod444085
Take a close look at your concert percussion setup and the things you can't do without. Musician's Friend offers the best deals on every supply needed to fully equip your symphony orchestra. Keep your instruments secure with the right concert percussion case and gig bag. Find replacement drumheads for timpanis and bass drums as well as every last drumstick or mallet you need for your concert percussion section. Shop with the assurance of our 45-day Lowest Price and Complete Satisfaction guarantees that back every purchase
.
You are changing the Ship-To country.
Our product catalog varies by country due to manufacturer restrictions. If you change the Ship-To country, some or all of the items in your cart may not ship to the new destination.
{"reportSuiteIds":"","prop2":"","prop1":"","prop5":"","prop6":"","prop3":"","prop4":"","channel":"","linkInternalFilters":""}
category
site1PF
/concert-percussion-accessories
cat|site1PF
?pageName=category-page&N=501876