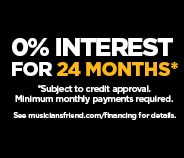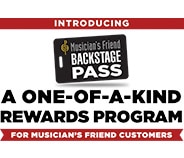 all
Open Box
Results 1 - 20 of 242 matches
Page:
1
2
3
4
5
6
of
13
Next >
Top Rated

Starting at $21.95

List:

$28.99

Compare

Compare Now

site1prod340009

Top Rated

Compare

Compare Now

site1prod302285

Top Rated

Compare

Compare Now

site1prodH70682

Top Rated

Compare

Compare Now

site1prod364666
Top Rated

Starting at $74.99

List:

$104.99

Compare

Compare Now

site1prod302712

Top Rated

Compare

Compare Now

site1prodH87659

Top Rated

DiMarzio DP102 X2N Pickup

It's DiMarzio's highest gain pickup, designed to push tube amps into total overdrive. Twin wide-bar pole...

Starting at $82.95

List:

$119.99

$77.14

Compare

Compare Now

site1prod302021

Top Rated

Compare

Compare Now

site1prodH70685
About DiMarzio:
On an electric guitar or bass, the electronics are a crucial part of getting the best possible performance. In this field, DiMarzio is the undisputed king. Their pickups are standard equipment on tons of instruments, so if you're looking for an authentic replacement, you've come to the right place. DiMarzio pickups also make great upgrades and they're perfect for customizing your sound. Looking for something different? No problem: DiMarzio's range of accessories and other replacement components is sure to appeal to you.

To get started choosing DiMarzio pickups, the first step is to decide what kind of sound you're looking for. Take the DP173 Twang King for instance - this pickup is amazing for capturing the classic 1950s and '60s tone of a Telecaster or Broadcaster. Are you a Dream Theater fan? Put the Illuminator 7 Humbucker on your 7-string to match John Petrucci's studio sound. Those are just a couple of examples to get you started for your guitar - and don't forget the bass, either! If you like DiMarzio's Model P and Model One, you might also like the DP145 Will Power Bass Neck Pickup, inspired by the signature tone of Billy Sheehan.

There's plenty to appreciate about DiMarzio beyond just pickups, of course. You'll also find a good lineup of switches, like pickup selectors, pots and toggles. Whether you're replacing a retired switch or building your own instrument from scratch, these will do the job well. Check out DiMarzio's guitar straps and instrument cables, too: when you take the stage, you'll have peace of mind knowing that reliable accessories like these have your back.

When it comes to your prized guitar or bass, only the best parts will do. That's why DiMarzio should be at the top of your list when you're looking for pickups, switches and accessories. With years of consistently solid products on their resume, DiMarzio has proven time and time again that it's got the chops to keep up with the world's best musicians.