Drum Clamps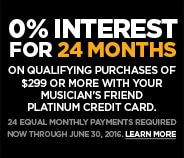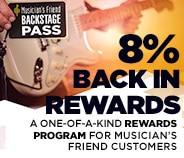 all
No Results Found
Quick Search Tips:
Try just one or two terms.
Instead of using the search box, find your gear by clicking the product category tabs and other navigation links.
Try varying the spelling to see if the word is spelled correctly.
Check out the items below that are suggested based on your search terms.
We'd love to help you find what you're looking for-call us anytime at 800-449-9128.
Suggested Items:
The key to greatness for any musician is to be in touch with his or her instrument. You've always heard that practice makes perfect, but that is only part of the equation: intuitiveness has an important role to play as well. For you to play at your best, your drum set needs to be intuitive. It needs to feel natural. Fortunately, you can easily customize your gear to achieve the perfect setup for you. It all starts with your rack or stands, and the clamps that pair them with your drums and accessories. With the flexibility to create your own layout from scratch, you free yourself to truly become one with your instrument. L-rod clamps are one of the workhorses of your hardware, able to hold cowbells, toms, specialty drums and more. Use a single L-rod to position one piece just where you need it, or double up with a dual post that allows drums to be mounted in pairs. Plenty of instruments and accessories use this standard mounting convention, making it an essential piece of kit. Cymbals come in many varieties, and many drummers choose to add a wide array of cymbals into their set to take full advantage of the different effects that they produce. If you are among these innovative drummers, cymbal clamps are some of your best friends. With varying boom lengths, form factors and angle adjustments, cymbal clamps make expanding your soundstage a breeze. If you have mounting requirements that a standard L-rod just can't satisfy for specialty instruments, a purpose-made clamp may be your best option. Whether it's a chime mounting clamp, triangle holder, or bass drum-mounted cowbell bracket, there is an ideal clamp for any type of percussion you'd like to include in your set. From the standard to the specialty, for drum sets large and small, every instrument in your collection needs a firm footing. Use quality clamps to ensure that everything stays exactly where it belongs from intro to encore.