Attack Drum Heads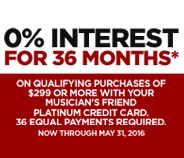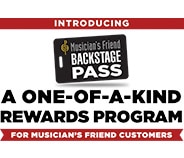 all
No Results Found
Quick Search Tips:
Try just one or two terms.
Instead of using the search box, find your gear by clicking the product category tabs and other navigation links.
Try varying the spelling to see if the word is spelled correctly.
Check out the items below that are suggested based on your search terms.
We'd love to help you find what you're looking for-call us anytime at 800-449-9128.
Suggested Items:
If you want to discover just how powerful your drums can sound, ATTACK drum heads are definitely a modification that you should consider. Designed for high volume, these heads are a straightforward way to make a big difference in your overall percussion tones. ATTACK makes all of their heads with a U.S. Duracoat coating and a steel locking hoop, so you can count on them to stand up to years of play even if you're an enthusiastic drummer. Depending on the look and sound you have in mind, there are a few varieties of ATTACK drum heads to check out. The coatings may be clear, black or smooth white, and the heads themselves come in 1-ply and 2-ply models. Single-ply heads are louder, like the ATTACK 1-Ply Medium Coated head, which has added projection as well as brilliant attack to edge its darker sound. The two-ply construction of the ATTACK 2-Ply Medium Clear head, on the other hand, gives it a tone that's dark, yet natural and punchy.

If you're into vintage drumming performance, the Ocheltree series of drum heads are worth a very close look. These packs each come with a top batter head and a bottom resonant head, specifically tuned to recreate the classic '70s and '80s sounds pioneered by renowned drum tech Jeff Ocheltree. You can also get these drum heads in No Overtone versions, which use real wool felt strips to completely eliminate overtones for a more focused sound.

Some of ATTACK's most well-known drum heads are Terry Bozzio's signature line. They're made from single-ply Dupont Mylar S film mounted on a more bongo-like collar, which allows a uniform fit to prevent dead spots from cropping up. Not only are these long-lasting heads, they're also very precise, since they're made to support Terry Bozzio's technique which requires tuning the heads to actual notes. Characteristics you can expect from this signature series are beefy resonance, rock-solid pitch and deeply satisfying stick response.

There are ATTACK drum heads perfect for you no matter your style. Check out the standard 1 and 2-ply models for the best versatility, the Ocheltree series for the best vintage sound or the Terry Bozzio signature line for the best control and precision in ATTACK's catalog. Whichever of these heads you choose, they're certain to make an amazing impact at your next gig.