Ahead Drum Practice Pads
Ways to Shop
Best Sellers

Open Box Gear

Top Rated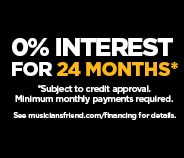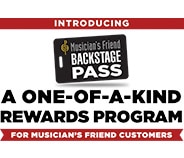 all
Open Box
Results 1 - 13 of 13 matches
Best Seller

Starting at $68.99

List:

$135.99

$60.71

Compare

Compare Now

site1prodJ13285

Best Seller

Compare

Compare Now

site1prodH96973

Top Rated

Compare

Compare Now

site1prodH96971

Best Seller

Compare

Compare Now

site1prodJ24645
Best Seller

Compare

Compare Now

site1prodJ11631

Best Seller

Compare

Compare Now

site1prodJ11618

Best Seller

Compare

Compare Now

site1prodJ11623

Best Seller

Compare

Compare Now

site1prodH94689
Best Seller

Starting at $17.47

List:

$28.95

Compare

Compare Now

site1prodH96967

Best Seller

$38.47

List:

$54.95

$33.85

Compare

Compare Now

site1prodH96975

Best Seller

Starting at $24.47

List:

$34.95

Compare

Compare Now

site1prodH96706

Best Seller

Compare

Compare Now

site1prodH96705
Compare

Compare Now

site1prodJ11626
Whether you're a drummer who tours often or a stay-at-home enthusiast who needs to keep their volume to a minimum by a certain hour, you know how essential practice pads are to maintaining your skills. With that in mind, owners of Ahead drum practice pads are more than familiar with how realistic today's practice pads feel. In fact, Ahead's commitment to innovation is what makes them a go-to name amongst drummers from around the world, and within this section you'll find a wide variety of choices ranging from snare sound practice pads to pad stands and even cymbal mutes.

Of course, the right option for you will depend on what part of your playing routine you'd like to improve on, and what style of drumming you play. For example, if you play the snare drum in a marching band, check out the S-Hoop Marching Practice Pad with Snare Sound. Containing a hard, carbon fiber surface and boasting the feel of a high-tension snare, this practice pad is ideal for B&O drummers. Plus, the S-Hoop Marching Practice Pad has a real counter hoop for rimshots, as well as a built-in snare sound to further add to its authenticity.

Or, if you'd like to work on multiple aspects of your technique, turn your attention to the Double Sided Practice Pad. Featuring one gum rubber side for playing with sticks, and a coated side for practicing with brushes, this full-sized 14" pad is an excellent option for anyone who wants to sharpen their chops quietly. While you're at it, take a look at the Adjustable Practice Pad Stand. Designed to accommodate Ahead practice pads, this single-braced stand has a mountain screw to hold the pad steady, and it also adjusts to fit any player.

Since 1992, Ahead's line of products have been championed by amateur and professional percussionists alike, and their practice pads are no exception. Lightweight and compact, Ahead drum practice pads are perfect for short warm-ups before a set, or even a full workout when you don't have access to a kit. After all, everything Ahead constructs is the result of listening carefully to the needs of drummers and percussionists, so the right practice pad for you is sure to be found in their catalog.