Gibraltar Drum Practice Pads
Ways to Shop
Best Sellers

Price Drop

Top Rated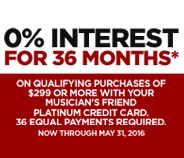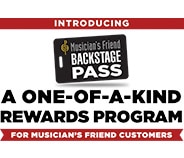 all
Open Box
Results 1 - 5 of 5 matches
20% Off Coupon

Gibraltar GBDP Bass Drum Pad

Pad works with both single and double pedals! 10" diameter, with an air channel design gives it real bass drum...

Compare

Compare Now

site1prod446025

20% Off Coupon

Compare

Compare Now

site1prod446233

20% Off Coupon

Compare

Compare Now

site1prodJ07480

20% Off Coupon

Compare

Compare Now

site1prod490729
20% Off Coupon

Compare

Compare Now

site1prod446041
If you're a percussionist with a passion for rhythm, you know that enthusiastic playing involves making noise - and lots of it. When you're not rocking out on stage or in the studio, keeping volume down to avoid disturbing others can be a concern. That's where Gibraltar drum practice pads come in. These must-have accessories are designed to fit snugly over your skins and soften the sound of the sticks while you play. They're perfect for anyone living in apartment buildings or in a home with kids sleeping nearby, or even for waiting backstage before a big show. Gibraltar pads are a convenient, portable addition to your drum collection.

In your quest for the perfect practice pad, take a moment to think about your setup. Do you need to customize your entire drum kit? If so, the best-selling Gibraltar GP08 Powerrack Pad Outfit could be the answer. Perfect for professional practice, this multi-piece set features a 20" horizontal bar, two 20" vertical bars with T-Leg assemblies, four GPRMC MultiClamps, four 8" rubber practice pads with mounting arms, two GPRTC, and one GBDP bass drum pad.

On the other hand, if you simply want a lightweight, portable option that fits neatly in your gig bag, take a look at the top-selling Practice Drum Pad with Leg Strap. This 6" diameter pad is contoured to fit snugly over your leg with an extra-wide Velcro strap that stays conveniently in place as you work on your technique. Use this handy pad for an easy practice session on the tour bus, in your living room or anywhere space is limited and noise level is a factor.

Gibraltar drums and accessories are seen on stage, in recording studios, in concert halls and in garage bands around the world. Their commitment to exceptional quality and reliability makes them a trusted provider for drummers from coast to coast. When you add Gibraltar practice pads to your bag of tricks, you can feel confident that you've made a great choice.