Drum Shields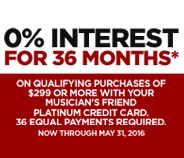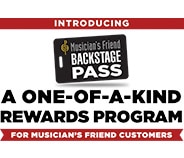 all
Open Box
Results 1 - 2 of 2 matches
Best Seller

Compare

Compare Now

site1prod583628

Best Seller

Compare

Compare Now

site1prodH59371
Whether you're a recording engineer who wants to avoid guitars bleeding into drum mics or a live sound technician who doesn't want a hard-hitting drummer to overpower quieter instruments, a drum shield is a great tool to own. For those who aren't familiar with them, drum shields (also known as drum screens) consist of multiple see-through panels (typically acrylic sheets) and are placed around entire kits for the purpose of controlling their volume. They're essential tools to have in recording studios, and are also often used in live performance situations that involve other acoustic instruments.

In this catalog you'll come across high-quality drum shields from well-known and respected music equipment accessory companies. Any one of the choices here merit your attention, but for the sake of kicking off your search, we'll suggest starting with the Control Acoustic Acrylic Drum Shield with Removable Front Panel 6-Piece. Ideal for isolating or controlling your drum sound during a recording session, this 6-piece panel also works incredibly well when it's placed behind a drum to reflect sound in the direction of the audience in outdoor venues.

Control Acoustics has another option in this section that also happens to be a top seller. The Control Acoustics 5-Piece Acrylic Drum Shield features five panels that fit together with four flexible hinges. Each panel has a mousehole at its bottom to run cables and wires through for miking purposes. For a clearer drum sound in your recording sessions, the Control Acoustics 5-Piece Acrylic Drum Shield is the perfect answer.

Whatever drum shield you decide on, the results will be sure to please you. If you have never used a drum shield before, you'll notice a huge improvement in the sound quality of your drums, live or recorded. So go ahead and make a choice - you'll be glad you did.