Pearl Drums & Percussion
Ways to Shop
On Sale

Price Drop

Best Sellers

Open Box Gear

Top Rated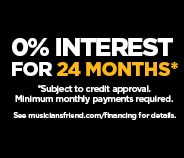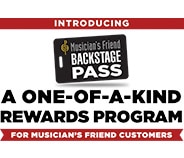 all
Open Box
Results 141 - 160 of 308 matches
Page:
< Prev
1
...
6
7
8
9
10
of
16
Next >
Best Seller

Pearl PFM20 Beaded Maracas

A different twist on maracas, with a beaded exterior and padded foam handles that are super-comfortable,...

Compare

Compare Now

site1prod448306

Best Seller

Compare

Compare Now

site1prodH74575

Best Seller

Compare

Compare Now

site1prodJ08938

Best Seller

Pearl Surdo Mallet

A strong, lightweight wooden shaft with a rounded cloth beater for warm, round Surdo tones.

Compare

Compare Now

site1prod501890
Best Seller

Compare

Compare Now

site1prodH88482

Best Seller

Compare

Compare Now

site1prodH96204

Best Seller

Compare

Compare Now

site1prod449187

Best Seller

Pearl TH100 Memory Lock

Use genuine Pearl replacement parts. Fits onto any 7/8"-diameter post and is made of cast zinc with a steel...

Compare

Compare Now

site1prod500867
Best Seller

Compare

Compare Now

site1prodH99189

Best Seller

Compare

Compare Now

site1prodH86786

Best Seller

Compare

Compare Now

site1prod449474

Best Seller

Compare

Compare Now

site1prod448722
When it comes to drums, experience matters. Fortunately, Pearl has more than six decades of drum-building under their belt so that's a given. They're one of the best-known drum manufacturers for a good reason, and their cans are trusted by drummers everywhere. Pearl drums don't just sound amazing; they also look great, making a big impact on the stage both visually and acoustically.

If this is your first time browsing Pearl's catalog of drums, you might just be floored by the variety. Selling individual drums as well as stands and complete kits, Pearl almost certainly has what you're looking for in their selection. It's not just about traditional drums, either: you'll also find cajons, djembes, bells, bongos, congas and even a broad range of handheld instruments. With so many different types of percussion at your disposal, there's virtually no limit on what you can do.

Of course, many of us are content with traditional drum sets, and that's fine too. "If it ain't broke, don't fix it," after all, and Pearl's bass, snare and tom drums are some of the best-regarded percussion instruments you'll find anywhere. Just take a moment to think about the kinds of artists who play them: Mike Wengren of Disturbed, Eric Singer of KISS, Chad Smith of the Red Hot Chili Peppers, Tommy Lee of Motley Crüe and Joey Kramer of Aerosmith, just to name a few.

Are you a beginner, setting out with your first kit? If so, start by looking at sets like the Sound Check 5-Piece Shell Pack. This ensemble is a great foundation for your new drum set, proving that you don't need to break the bank to get an excellent outfit from day one. Or, if you want a more comprehensive kit that includes all the hardware, check out one of the Export series like the Pearl Export New Fusion 5-Piece Drum Set.

It's no surprise that Pearl has grown into one of the biggest and most sought-after brands of percussion. The great quality, sound and style of their instruments speak for themselves - and let's not forget about that impressive variety of traditional and exotic drums and percussion. Whatever you're looking for to create rhythm, you'll find it in Pearl drums.