true
Zoom
tier1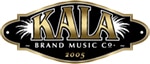 Product

H77857
TAU
Kala

S-U-B U-Bass Solid Body Ukulele Bass Guitar
The Kala S-U-B U-Bass Solid Body Ukulele Bass Guitar is incredibly Subductive. Subductive is a word that describes how the Mariana Trench, the deepes...Click To Read More About This Product
We're sorry-this item is unavailable.
Find a similar product below or contact our experts for a recommendation of great alternatives. Call us at 800-449-9128.
Customers Also Viewed:
OVERVIEW
An ultra-compact instrument that puts out as much bottom end as any full-size bass.
The Kala S-U-B U-Bass Solid Body Ukulele Bass Guitar is incredibly Subductive. Subductive is a word that describes how the Mariana Trench, the deepest known point in the Pacific Ocean, was created. It is the phenomenon when one tectonic plate dives underneath another and creates a deep spot in the ocean floor. The custom U-Bass strings, used on the U-Bass, produce frequencies that dive below normal bass frequencies. The tone is sublime. The feel is subperb.

The S-U-B U-Bass is the next step in the evolution of Kala's line of 21 inch scale bass instruments equipped with Kala's proprietary polyurethane strings that are noted for their incredible bottom end. Specifications include Custom Hipshot Tuners that have been designed exclusively for the U-Bass to maximize tuning and performance, Shadow active pickup system, and a rosewood nut. A deluxe logo gig bag with plush padding is included with each bass.

The Kala U-BASS is truly a ground breaking short scale bass that produces the same pitches as a standard bass instrument and is tuned in traditional bass tuning, EADG. The U-BASS is strung with proprietary polyurethane strings that incorporate a great bass feel with balanced tension. The U-BASS is a true pleasure to play.

The U-BASS is gaining popularity with many pro bassists because of its highly portable size, fat-sweet sound, and excellent playabilty. It's great for both live performance and studio work and is excellent with all types of ensemble settings, small and large. Take one to your next gig. Your fans will love it.
FEATURES
Tiny size, giant sound
Proprietary Polyurethane strings
SHADOW pickup system with volume knob and 2-band EQ
Custom HIPSHOT tuners
Meets all airline carry-on requirements
Includes U-Bass logo gig bag

You owe it to yourself to have one of these. Order today.
SPECIFICATIONS
Fretted
Poplar body
Bolt-on maple neck with rosewood fretboard
HIPSHOTR licensed tuning machines
Rosewood nut
Shadow active pickup system with volume control and 2-band EQ
Proprietary Polyurethane strings

/pdp/reviews/productReviews.jsp
Loading....
Comments about Kala S-U-B U-Bass Solid Body Ukulele Bass Guitar:
It's difficult to compare the Kala Ubass to other instraments because of the drastic differences. My friends don't like it because the scale is short (21") compared to what they are used to (34") and the strings are rubber, not steel. I am not a bass player, I am a ukulele player. I wanted a bass that I could play with other ukuleles and guitars without a tremendous learning curve. The Ubass works perfectly for me!

I bought this bass with an Ampeg BA108 combo amp. The combination of the Ubass and the BA108 is great for playing with other accoustic instraments. The amp is small enough to not overpower other players. The BA108 has an active pickup input plug that you will need for the Ubass or you will need a preamp. Most practice amps don't have that.

I love my Ubass!
This isn't the best Ubass Kala makes but the better ones cost twice the money. All the features you need are here.

Active piezo pickup.
On board preamp.
Smallest bass on the market.
This Ubass is made in China. The build quality is very good and I don't have any complaints but don't expect custom shop fit and finish.
The SUB line of Kala's Ubass is what Epiphone is to Gibson or what Squire is to Fender. It's very good but not the best. I think the pricing is very reasonable for what you get.
Comments about Kala S-U-B U-Bass Solid Body Ukulele Bass Guitar:
I bought one for my son. It sounds good and is great for his small hands. MF shipped without the manual, but then later sent a copied version in a binder. The jack was touchy and sometimes failed. Overall, a below-average experience with MF.

HOWEVER, Kala was incredibly responsive. They fixed the UBass for free with no hassle whatsoever. The customer service rep at Kala (his name was Ryan Haugh)was superb! I can't remember a customer service rep for any product being so responsive, kind, thoughtful, and knowledgeable. I am contemplating buying the "custom shop" USA Ubass from Kala, knowing how well the company supports their customers and their products!
Comments about Kala S-U-B U-Bass Solid Body Ukulele Bass Guitar:
Overall, very happy with the purchase. Might pick up one of the acoustic models some day, only problem is choosing between 4 and 5 string.
Sounds great, tuning system is interesting, once you get used to it. This is NOT the current version of this Bass, however. The active pickups are run by 2 coin batteries, not the new rechargeable system. Not a big deal, but it would have been nice to have it spelled out better in the description. Gig bag is very nice.
Good solid construction, and really, the sound can't be beat. If you close your eyes, you will swear you are listening to a stand up bass, certainly something bigger than 22".
Excellent value for the price, I would recommend it to any uke player looking to add a bottom end to recordings or performances. as a bass player primarily, I would also recommend it to bassist who want a light, comfortable bass for gigs or recording. Small scale also makes it great for getting younger players interested in the bass.
Easy To Play
Fun
Great Tone
Limited Tones
Sharp Fret Ends
Comments about Kala S-U-B U-Bass Solid Body Ukulele Bass Guitar:
This tone is perfect for many types of music. Wouldn't use it for metal, punk or the like. If you're finger picking you can use it though. Really smooth and warm.I just got it and sat in on a little trio and it was awesome. The string spacing is tight but very playable. I was surprised there. You can play up and down the neck so easy with this thing.I wouldn't buy it until I tried it in the store. My mistake. It's everything they say. Just buy it you will love it. If you like large smooth upright tone. The E string sounds an octave lower than normal. That's what I mean by large tone. So phat and juicy...
Comments about Kala S-U-B U-Bass Solid Body Ukulele Bass Guitar:
If you ever hear one being played, you know why I gave it a ranking of ten. Its sound is a little more versitile than the acoustic ones, and you can dial in a P-Bass with flats to an upright sound (sounds like an Ampeg Baby Bass). Light weight, comfortable to play, easy to move from one place to the other, and has a GREAT BIG SOUND.
The bass has an active circuit powered by a small flat battery used in digital cameras and recorders. It also uses the proprietary black poly strings designed by Road Toad which are low tensioned and easy to play. High quality Hipshot tuners, an adjustable bridge, a very nice gig bag (hardshells available at extra cost) and black hardware. Has a miniature P-Bass neck profile. Mine is a very attractive satin skyline red.
The quality, while not quite the same as the American ones (but are about half the cost) is pretty good. Mine had good fit and finish, decent paint job, and excellently done frets. Very good quality for the money.
The bass is a good buy. I think their prices are a little more than their worth, but they are in great demand and selling like hot cakes. An affordable alternative to the more expensive models, and guess what.....There is very little difference in the sound, at least to my ears.
Comments about Kala S-U-B U-Bass Solid Body Ukulele Bass Guitar:
I bought this bass primarily as a portable practice bass I could travel with to practice and work our bass parts. Likely this would also work well live, although I've never used it as such.
The sound is great, and if you are a 'doubler' like me, getting used to another scale length is fairly easy. Instrument is portable, although I have a flight case and check this since I can't always guarantee space, and the gig bag won't survive the baggage hold.
Strings do tend to get marked by frets, and do stretch over time - you need to trim them occasionally to avoid too much tuner wind. Quality is pretty good, although there were some sharp fret ends. Black finish is matt and tends to fingerprint a lot. Instrument is pretty expensive for a chinese bass, but that is likely due to volume issues since this is a niche instrument.
All in all very pleased with this convenient fund and useful instrument.
Consistent
Easy on fingers
Good Tone
Light Wieght
Long Life
Short Scale
Comments about Kala S-U-B U-Bass Solid Body Ukulele Bass Guitar:
This is definately on the most amazing instruments out there. As a bass player, I believe every bass player should own one of these UBasses.

Its really light, this instrument will not hurt your back in the long run. The strings will never hurt your fingers and yu can play for hours. In that sense, very very minimal fret wear in the future.

This bass has a huge sound, and it almost has a upright sound to it. In a band, this bass in the mix has a very deep overtones and is very "warm and natural" sounding.

You do not to any effects, and its apperence is something to be talked about from any music lover or musician.

I believe this will be a growing trend as well, and it's a beautiful instrument all together, it begs to be played.

2 band eq with a couple watch batteries, its easy to take the back panel off because its magnetic (no screwing/unscrewing).

This is the only company to make this, so there really isn't a hard case for it (that I know of yet)
{ "pageType" : "item_page", "placements" : "2", "placementNames" : "OOS,rr2" }