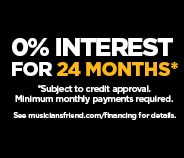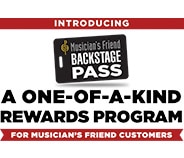 all
No Brand Items Returned
Quick Search Tips:
Try just one or two terms.
Instead of using the search box, find your gear by clicking the product category tabs and other navigation links.
Try varying the spelling to see if the word is spelled correctly.
Check out the items below that are suggested based on your search terms.
We'd love to help you find what you're looking for-call us anytime at 800-449-9128.
Suggested Items:
About Gibralter:
How can you know for sure that your drum hardware is the same equipment used by today's greatest percussionists? Just look for the name Gibraltar. A world-renowned leader in the design and construction of drum and percussion hardware, Gibraltar is trusted by top-recording artists ranging from Bill Ward of Black Sabbath to Taylor Hawkins of Foo Fighters. In other words, you'll have no problem showcasing your strongest playing traits when your kit is decked out with Gibraltar hardware.

Gibraltar's dedication to percussionists of all skill levels and playing styles is very obvious. Regardless of your own personal tastes, Gibraltar has something for anyone who has a passion for hitting the skins. Of course, if you're not entirely sure where to begin your search, starting with the more popular items is always a safe bet, and any player would benefit from checking out the 9600 Series Pro Hardware Pack. Heavy-duty yet lightweight, this pack features one 9607ML-DP moveable leg base hi-hat, two 9609-BT brake tilter booms, one 9610-BT brake tilter cymbal, and one 9606 Ultra Adjust snare. Strong, sturdy, and easy to set up, the 9600 Series Pro Hardware Pack would be a sure-fire upgrade to any kit.

Or, maybe you want to replace your drum pedal... in which case, look no further than the 6700 Series direct drive pedal. Boasting a direct cam and drive bar with an incredibly smooth feel, you'll realize quickly how much this pedal improves your kick-drum performance. Speaking of pedals, another top-rated choice is the G-Class. Loaded with cool control features like a single-pillar frame with enclosed spring tension, and independently-adjustable beaters, the G-Class pedal is a one-of-a-kind workhorse that would satisfy any hard-hitting percussionist.

And these items mentioned are only a taste of what Gibraltar has waiting for you in this section. Remember, Gibraltar's main field of expertise is drum hardware, so you can bet that whatever catches your eye first, the results will be sure to please you.