Wuhan Gongs
Ways to Shop
Price Drop

Best Sellers

Open Box Gear

Top Rated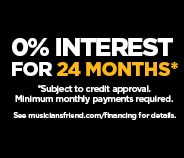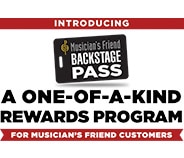 all
Open Box
Results 1 - 13 of 13 matches
Best Seller

Compare

Compare Now

site1prod501962

Top Rated

Wuhan Wind Gong

Classic, big sound for show-stopping highlights in a compact package.

Compare

Compare Now

site1prod442701

Best Seller

Compare

Compare Now

site1prod501121

Best Seller

Compare

Compare Now

site1prod501965
Best Seller

Starting at $9.99

List:

$1,195.00

Compare

Compare Now

site1prodJ20136

Compare

Compare Now

site1prod501963

Compare

Compare Now

site1prod501961

Compare

Compare Now

site1prod501966
Compare

Compare Now

site1prod501964
If a truly authentic gong experience is what you want, then you've definitely come to the right spot. Dedicated to their craft for over 2000 years, Wuhan's gong-making process has remained virtually the same ever since, and the results are nothing short of stunning. From their shimmering appearance to their ringing projection, any percussionist who wants to expand on their performance would benefit from adding a Wuhan gong to their routine, and you'll find more than enough options in this section.

So with that in mind, let's take a look at some choices. Any one of Wuhan's gongs would be a terrific place to start your search, but if it's something a little more compact that you're after, then check out the Wind Gong. Loud, focused, and 22 inches in diameter, this full-range gong packs quite the punch for its small size, and it also fits into most cymbal bags, so it's very easy to transport.

Now, for those who want something large and explosive, then feast your eyes on the WU007-34 Chau Gong. Powerful and versatile, this gong has been brought to life using a hand-hammered construction method that's centuries-old, and the result is a deep and reverberating sound that will demand the attention of everyone in its vicinity. Additionally, the Chau Gong comes with a mallet, and a black powder coated stationary stand, overall making this a perfect option for any aspiring concert percussionist.

The sound of a gong has long fascinated its listeners. In fact, the gong has long been considered to be a therapeutic instrument, and for centuries it's been used for many meditation and ceremonial purposes. Today, the gong is used for a variety of musical functions, from intricate jazz ensembles to large symphony orchestras; and more often than not, professional percussionists agree that Wuhan crafts the finest gongs on the planet.