DiPinto Guitars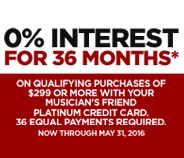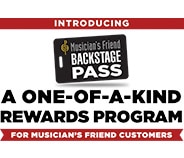 all
Open Box
Results 1 - 3 of 3 matches
Top Rated

Compare

Compare Now

site1prod512625

Top Rated

Compare

Compare Now

site1prod512626

Top Rated

Compare

Compare Now

site1prod512627
DiPinto Guitars is a perfect example of how dedication and forward thinking can bring you to center stage. Founded in 1995, DiPinto began as a repair shop in Philadelphia, but quickly expanded into a creative outlet for Chris DiPinto to bring his own guitar designs to artists. Today, DiPinto is still family-owned and continues to operate their retail location, while their incredibly distinctive guitars garner praise from musicians all over the world.  What makes DiPinto guitars so noticeable? In a word, flair. Inspired by bold vintage designs, these guitars are loaded with metallic sparkle finishes, pearloid pickguards and headstocks and one-of-a-kind shapes and designs that stand out in a big way on the stage. When you want to make a big impression, picking up a DiPinto guitar is a great way to do it.

DiPinto's most popular model is probably the Mach IV. This guitar has been played by artists like Christoph Hahn of the Swans, Kyp of TV on the Radio and Jack White. DiPinto uses their own pickups in the Mach IV, wired to a selector switch that lets you change up the sound by switching between single-coil, humbucker, or both. This guitar definitely has the sound to back up its retro sports-car styling.

You'll know another of DiPinto's guitars, the Galaxie 4, if you've ever seen Los Straitjackets perform. These Nashville-based rockers are known for their flashy masks and equally flashy, matching Galaxie 4 guitars. You can get your own Los Straitjackets edition Galaxie 4 or go for a different color scheme - either way, you'll have an excellent guitar with four single-coil pickups creating a sound that's all its own.

Every one of these guitars is a real showcase of the passion that Chris DiPinto and his family have for making instruments that stand out in both style and sound. When you roll out on stage carrying a DiPinto guitar, the audience is sure to take notice -  and when they hear it, you're sure to have fans for life.