Gretsch Guitars

Custom Shop 6120 Electric Guitar
SKU

#H77073000001000
Also consider
res13052004666222713732264 res13052004666222713732264 res13052004666222713732264 res13052004666222713732264 res13052004666222713732264 res13052004666222713732264 res13052004666222713732264 res13052004666222713732264 res13052004666222713732264 res13052004666222713732264 res13052004666222713732264 res13052004666222713732264 res13052004666222713732264 res13052004666222713732264 res13052004666222713732264
res13052004666222713732264 res13052004666222713732264 res13052004666222713732264 res13052004666222713732264 res13052004666222713732264 res13052004666222713732264 res13052004666222713732264 res13052004666222713732264 res13052004666222713732264 res13052004666222713732264 res13052004666222713732264 res13052004666222713732264 res13052004666222713732264 res13052004666222713732264 res13052004666222713732264
res13052004666222713732264 res13052004666222713732264 res13052004666222713732264 res13052004666222713732264 res13052004666222713732264 res13052004666222713732264 res13052004666222713732264 res13052004666222713732264 res13052004666222713732264 res13052004666222713732264 res13052004666222713732264 res13052004666222713732264 res13052004666222713732264 res13052004666222713732264 res13052004666222713732264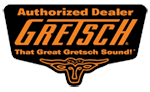 A divine example of classic Gretsch-style and features.
This breathtaking Gretsch Custom Shop 6120 Electric Guitar is a true work of art that's ready to make beautiful music. Re-creating the complex rich tones of the original are a pair of TV Jones Classic pickups with the string vibrations being transferred via a rosewood-based, Bigsby B-6 bridge. Not only will the vintage-style parallel bracing and sound post satisfy sonically, the coolness factor of the Cat's Eye f-holes and loveliness of the Lake Placid Blue finish may result in your just opening the case and staring at this U.S.-made Gretsch guitar for hours.
Features
Base Model: Chet Atkins 6120 - 1959 Style
Color: Lake Placid Blue
Aging Type: Nos
Tuners: Gold Plated Grover Imperial Machine Heads with Stairstep Buttons
Neck Pickup: TV Jones Classic
Bridge Pickup: TV Jones Classic
Neck Shape: Fat "C"
Bracing: Trestle
Nut: Bone
Wiring: #3 Tone Switch with Standby
Binding: White/Black
Frets: Vintage
Zero Fret: Yes
Fretboard Wood: Ebony
Fretboard Inlay Material: Mother-of-pearl
Fretboard Inlay Style: Double Thumbnail
Side Dot Color: Red Side Dots
Neck Wood: Quartersawn Maple
Truss Adjust: Headstock
Pickguard Engraving: Signpost "Chet Atkins" on Gold Pickguard
Pickguard Material: Gold Pickguard
Knobs: G Arrow
Bridge: Tru Arc (Brass)
Tailpiece: Bigsby B-6 Fixed
Top: Arched Laminated Maple
Back: Laminated Maple
Sides: Laminated Maple
Hardware: Gold
Headstock Logo: Squared
Headstock Logo Material: Verticle Gretsch Logo
Body Style: Single Cutaway, 2 F Holes (6120, Falcon, Anniversary Only)
Finish: Lacquer
Additonal Notes: Cat's Eye Style F-Holes
Take your breath away. Order this beauty today.
Customer Reviews
/productDetail/reviews/productReviews.jsp
Loading....
Gretsch Guitars Custom Shop 6120 Electric Guitar