Jackson

DKXT Dinky Electric Guitar
Product #H77182
Also consider
res13052415446697084441174 res13052415446697084441174 res13052415446697084441174 res13052415446697084441174 res13052415446697084441174 res13052415446697084441174 res13052415446697084441174 res13052415446697084441174 res13052415446697084441174 res13052415446697084441174 res13052415446697084441174 res13052415446697084441174 res13052415446697084441174 res13052415446697084441174 res13052415446697084441174
res13052415446697084441174 res13052415446697084441174 res13052415446697084441174 res13052415446697084441174 res13052415446697084441174 res13052415446697084441174 res13052415446697084441174 res13052415446697084441174 res13052415446697084441174 res13052415446697084441174 res13052415446697084441174 res13052415446697084441174 res13052415446697084441174 res13052415446697084441174 res13052415446697084441174
res13052415446697084441174 res13052415446697084441174 res13052415446697084441174 res13052415446697084441174 res13052415446697084441174 res13052415446697084441174 res13052415446697084441174 res13052415446697084441174 res13052415446697084441174 res13052415446697084441174 res13052415446697084441174 res13052415446697084441174 res13052415446697084441174 res13052415446697084441174 res13052415446697084441174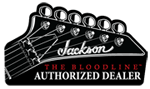 The X factor = fantastic tone, ultra-fast playability and unbelievable value.
New Jackson® X Series guitars are loaded with purebred Jackson DNA-hot humbucking pickups, bound compound-radius fingerboard with the distinctive shark-fin inlays, and stunning finishes. Classic Jackson
models imbued with the X factor, with fantastic tone, ultra-fast playability and unbelievable value for 21st century guitarists.

The DKXT Dinky X Series has an archtop basswood body (quilted maple veneer on trans red finish), bolt-on maple neck, and passive EMG-HZ H4-AN (neck) and H4-B (bridge) humbucking pickups that deliver well-balanced tone with tight bass, glassy mids, and crunching highs. Its bound compound-radius rosewood fingerboard curves more dramatically at the nut for easy chording and flattens out as it approaches the neck joint for low-action bends without fretting out. Other features include 24 jumbo frets and TonePros fully adjustable bridge with through-body strings for thick sustain.
Features
Series: X Series
Body Shape: Dinky™
Body Wood: Basswood, Basswood (with Quilt Maple Veneer on Transparent Color only)
Body Finish: Polyester, Polyurethane
Headstock: Jackson® Pointed 6 In-Line
Neck: Maple, Bolt-On Maple Speed Neck with Tilt-Back Scarf Joint
Headstock
Neck Binding: 1-Ply White
Fingerboard: Rosewood, 12" to 16" Compound Radius (304.8 mm to 406.4
mm)
Inlays: Pearloid Sharkfin
Frets: 24, Jumbo
Scale Length: 25.5" (64.8 cm)
Bridge: TonePros® Fully Adjustable Bridge with Through-Body Strings
Pickups: EMG® HZ H4-B Pickup (Bridge)
EMG® HZ H4-AN Pickup (Neck)
Pickup Configuration: H/H
Pickup Switching: 3-Position Blade: Position 1: Neck Pickup, Position 2: Neck and
Bridge Pickup, Position 3: Bridge Pickup
Strings: NPS, Gauges: .009, .011, .016, .024, .032, .042
Get the axe with the X-factor and order the DKXT Dinky today.
Customer Reviews
/productDetail/reviews/productReviews.jsp
Loading....
Fun To Play
Good Feel
Good Pick Up
Good Tone
Solid Electronics
Jamming
Practicing
Recording
Rock Concerts
School Bands
Small Venues
Comments about Jackson DKXT Dinky Electric Guitar:
Having played for a good 3 or so years now (with some major hiatuses and cba periods which really slowed me down), and having bought some seriously un-worthwhile and overpriced guitars because I was a sucker for the looks, I can say this is easily the best piece of wood I've ever owned...had been playing for about 2 years but never really took it seriously and didn't get far, and it's as if this guitar made me rediscover the instrument, and music itself; couldn't put it down once I picked it up.
FLAWLESS feel (the neck speaks to me and the notes practically play themselves), excellent tone with or without distortion on (EMG, seriously what else is there), comfort and versatility (the strat shape is about as good as it gets here), a great look (nice, welcoming strat shape with a lovely white binding on the neck and some sharktooth inlays to give it a classic metal look; the cherry finish also spices things up in my opinion), just all around a wonderful guitar. Been playing it now for about a year without a day of not picking it up, during which time I went from struggling with three-string sweeps to becoming something of a decent guitar player with at least an idea of pretty much every scale and technique; I wouldn't say I'm "good," but I definitely wouldn't say I'm mediocre anymore, and I feel like I owe nearly all of my progress to this guitar; it's PERFECT for learning the instrument, and just as perfect for recording, playing shows, really anything to be honest; if versatility were a guitar it'd be this, in my opinion. It should be the first buy for anyone who's serious about playing, NOT a squier (trust me, you don't wanna go bare minimum with your first guitar, as it'll give you a bad impression, and that in turn will make you not want to play; good playing is indeed about the player, but if you can't play yet you really need something decent to get you started, and for the price you really can't beat this thing).
In time, it will become a very close friend to you as you master the different techniques, from three-string triads to six-string tap sweeps...Dinky will never let you down, and will make the journey as smooth and easy as it can get.
Comment on this review
Good Feel
Good Pick Up
Good Tone
Comments about Jackson DKXT Dinky Electric Guitar:
It's easy to move up and down the fretboard and produces exceptional sound for the buck. After two months, I think its one of the best investments I've made.
Comment on this review
Comments about Jackson DKXT Dinky Electric Guitar:
All in all I am very pleased with my purchase. If any problems occur I will not be sluggish to update this though as of now a perfect 10 feels to be quite accurate.
Features have to have 5 stars for obvious reasons. Look at it! (Quilted Red) She's simply breathtaking and may I clarify looks even better in person. The two passive EMGs may give you a hard time finding a crunchy tone throughout your amps main distortion though unless using a pedal (or amp with customizable channels) to get the sound you're looking for. Tuning machines have yet to give me a problem and seem to be very well put together. The stock action on this beauty is phenominal. absolutely no adjustments needed, with zero fretbuzz from drop b to e standard. The neck on a more con point of view is a little on the fatter side once you get past the 12th fret but with me being the bigger guy I am I have no problems, might just cause some issues with smaller framed buyers.
Haven't owned for too long so I can't give too solid of an answer. Seems to be very well pieced together and the bolt on maple neck provides extra comfort but I will post a later review maybe after I've had her for a while and possibly been banged around a little bit (which will in face break my heart). Though every penny I dished in was well worth it. No regrets, price felt right.
For the quality of the materials the price (as previously stated) felt to be very accurate. One thing I will say is that the volume knob is slightly loose. Not a big problem and can be easily fixed though. It was most likely obtained throughout store use. (bought locally)
Comment on this review
Comments about Jackson DKXT Dinky Electric Guitar:
I have an older version on this model. Emg passive pick-ups, dinky body same specs just reverse headstock, plus turbo gain knob for emgs. This by far is my favorite guitar I've ever played. Easy to shred crazy metal licks and also has that beautiful sound when clean. Super light weight guitar and has a great sound. Jackson is simply amazing, this new model I will be picking up soon, if you play metal or heavy music this is a guitar for you.
Comment on this review
Jackson DKXT Dinky Electric Guitar