Squier

Classic Vibe Stratocaster '60s Electric Guitar
Product #519339
Also consider
res13052015439618250559837 res13052015439618250559837 res13052015439618250559837 res13052015439618250559837 res13052015439618250559837 res13052015439618250559837 res13052015439618250559837 res13052015439618250559837 res13052015439618250559837 res13052015439618250559837 res13052015439618250559837 res13052015439618250559837 res13052015439618250559837 res13052015439618250559837 res13052015439618250559837
res13052015439618250559837 res13052015439618250559837 res13052015439618250559837 res13052015439618250559837 res13052015439618250559837 res13052015439618250559837 res13052015439618250559837 res13052015439618250559837 res13052015439618250559837 res13052015439618250559837 res13052015439618250559837 res13052015439618250559837 res13052015439618250559837 res13052015439618250559837 res13052015439618250559837
res13052015439618250559837 res13052015439618250559837 res13052015439618250559837 res13052015439618250559837 res13052015439618250559837 res13052015439618250559837 res13052015439618250559837 res13052015439618250559837 res13052015439618250559837 res13052015439618250559837 res13052015439618250559837 res13052015439618250559837 res13052015439618250559837 res13052015439618250559837 res13052015439618250559837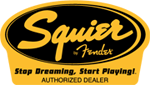 Renowned sound and feel with modern refinements.
The Squier Classic Vibe Stratocaster '60s is a rough-and-tumble electric guitar ready for almost any musical situation. With an alder body; rosewood fingerboard; 21-fret, vintage-tint gloss maple neck, this Strat definitely has that '60s vibe but with the modern playability of a 9-1/2" neck radius and medium-jumbo frets. This Squier Strat's tone is thick with a custom set of Alnico V single-coil pickups—a quick attack with a bit more midrange oomph and a bridge pickup that packs a knockout punch! Custom stagger pole pieces provide improved string-to-string balance.

Classic Vibe!

Back in 1982, the very first Squier by Fender guitars and basses came ringing out of Asia. Known for their excellent vintage-quality look, feel, sound, and construction, those early Squier instruments and their Fender-branded counterparts are now highly sought-after collector's items revered by guitar enthusiasts as models of "getting it right" while aiming at value-conscious players. The Squier Classic Vibe Series reflects that simultaneous commitment to excellence, value and vibe. Mirroring classic Fender designs, the Classic Vibe offering is not intended to be era or vintage correct—but rather imparting the vibe of a classic Fender design. Each with distinctive feature set combinations—all adding up to one classic looking instrument. Great sound, vintage looks, unbeatable value—Classic Vibe!

Check the drop-down menu to the right to select colors and/or other options.
Features
Body: Alder
Finish: Polyester
Neck: 1-Piece Maple, Modern "C" Shape
Fingerboard: Rosewood, 9.5" (241 mm)
Frets: 21, Medium Jumbo
Scale Length: 25.5" (648 mm)
Nut Width: 1.65" (42 mm)
Hardware: Chrome
Tuning Keys: Vintage style tuning machines
Bridge: Vintage style, 6-saddle tremolo
Pickguard: 3-ply Tortoise shell
Neck pickup: Custom Stratocaster pickup (AlNiCo V)
Middle pickup: Custom Stratocaster pickup (AlNiCo V)
Bridge pickup: Custom Stratocaster pickup (AlNiCo V)
Pickup switching: 5-Position Blade: Position 1. Bridge Pickup, Position 2. Bridge and Middle Pickups, Position 3. Neck Pickup, Position 4. Middle and Neck Pickup, Position 5. Neck Pickup
Controls: Master Volume, Tone, Tone
Strings: (.009 - .042) Nickel Plated Steel
A Stratocaster at this price? What are you waiting for? Call or click now to order.
Customer Reviews
/productDetail/reviews/productReviews.jsp
Loading....
Comments about Squier Classic Vibe Stratocaster '60s Electric Guitar:
Built with the quality of guitars costing triple the price! Unlike newer strats with a satin finish on the neck, it has a high gloss finish that is really comfortable and beautiful to look at.
Comment on this review
Fun To Play
Good Feel
Good Pick Up
Good Tone
Jamming
Practicing
Recording
Rock Concerts
Small Venues
Comments about Squier Classic Vibe Stratocaster '60s Electric Guitar:
I've been playing guitar for 23 years, and I've always been a Fender fan. I've tried some Squiers before but never was satisfied. Now, on the other hand, I love the new Squiers, especially this Classic Vibe 60's Strat. I've had MIM and American Strats that required a lot of work to set up, adjust, etc. Not the case with this Strat. The finish is awesome, the tone is deep and throaty, the playability is outstanding. I'm a Blues fanatic, and this Strat handles the sound with aplomb. I never use the tremolo system. When I get Strats, I always have the bridge locked down, so going out of tune is never an issue with me. By the way, all Strats will detune when using the Tremolo. I get perfect Texas Blues tones from it. With tweaking the amp, I can also get very nice Neo-classical tones that sing and scream. I'm tired of other professional guitarists saying that Squiers aren't good. I use the Mustang line of amps, and the pairing of the Classic 60's Squier and the Mustang amp is wonderful. Doesn't being a professional guitarist mean that one can use any guitar and make it sing? Just a thought. Always remember, though: what matters is ones' personal taste.
Comment on this review
Comments about Squier Classic Vibe Stratocaster '60s Electric Guitar:
Before buying this guitar, I played about ten strats, most of which cost more than a $1000. I played in a studio, at music stores and in a friend's home studio to get the sound of a good strat in my head and the feel of one in my hands. That way, I could send this one back promptly if it disappointed. But it didn't. I received it at five in the afternoon, tuned it, played a while, then went to band practice where every member raved about it's sound. No effects, just a Fender twin behind it. Not only did it sound good, but it was easier to play than most of the guitars I had tried. I did a double-back test and let a friend with two $2,000 strats play it and he couldn't stop. The fit and finish is beautiful. It stays in tune even after severe bends and wailing solos and does a good job on rhythm backup. It's my first strat after playing a hollowbody jazz guitar and many acoustic/electric setups for years. Now I can never go back. You're crazy not to try one of these. I hope you're as lucky.
Comment on this review
Comments about Squier Classic Vibe Stratocaster '60s Electric Guitar:
Would definitely buy this strat again. Finish and details are top shelf.
Standard strat configuration and controls
One tone pot wasn't working until the knob was rotated a couple of times - other than that, the quality level of this guitar is awesome. Certainly seems more like an American strat than any previous Squiers I've owned.
Excellent value especially if you can catch one on sale.
Comment on this review
Comments about Squier Classic Vibe Stratocaster '60s Electric Guitar:
Sorry for the 9. But, my issue with mine brought it down a notch. I'm sure that it was a fluke. The only thing that I would do to this guitar is to change out the pickups. Then in my opinion, you would have a great playing classy looking Strat that is on par with the American issues.MF is very fair to deal with and made things right.
Very good looking.Reminds me of the original that I used to own.Good fit and finish. Beautiful neck that plays like butter.Aged knobs and appointments to give it that ancient look.
Mine played fine for about a week. Then either a short or bad ground or loose wire made all of the pickups stop working except the neck pickup. I've never had that happen before with a Fender guitar. But, I'm sure that these are mass produced in a foreign country. So, it's bound to happen to any company once in awhile. I also have a Classic Vibe Tele and it has never had any issues (wouldn't sell it for any amount of money).
Where else can you get a nice guitar like this for this kind of money. Great value.
Comment on this review
Comments about Squier Classic Vibe Stratocaster '60s Electric Guitar:
Good value.
This is a Strat folks. I bought this along with a '50s Classic Vibe. Love them both. Don't let the Squier name fool you. I paid big bucks for a U.S. Strat and it's not that much better. These Classic Vibes are better than my Mex Strat.
Comment on this review
Comments about Squier Classic Vibe Stratocaster '60s Electric Guitar:
It's become my main gigging guitar because it looks great (I have the candy apple red), plays even better and best of all it sounds so amazing and it's so inexpensive. If you love the playing feel and style of stratocasters how can you not buy one of these guitars? Go to a shop somewhere and play one if you have to, you'll be so happy you did.
What a great guitar as is. It's everything you want a Strat to be and then some. The vintage feel from the old style tuners and bridge saddles to the mint green-white pick guard, really set this guitar apart from any other guitar in this price range. One of my favorite features is the gloss neck. I will firmly say that it's my favorite neck on any guitar I've ever put my hands on and that's saying a lot because I work for Private Reserve Guitars and I handle very expensive guitars all day long. Of course some will scoff at this but IMO it's the best playing neck I've played.
My guitar stays in tune great but I can't comment on that with the trem coming into play because I don't use the trem. And as I stated the look of the vintage style tuners and bridge saddles really pushes this guitar to the next level and besides looking good they function just fine.

I love the PUP's on this guitar as well. They're on the noisy side but I absolutely love that out of a Strat, it's one of those things that you have to kind of account for in your playing style and it would be true of any vintage all stock Strat that you had. I did replace the bridge PUP with a Seymour Duncan Hot Rail but not because the stock PUP sounded bad only because I play punk/metalish type stuff in my band I wanted this guitar to be my main guitar. When I say main guitar that means something too because I own over 20 guitars everything from Chinese cheapies to overpriced American made guitars. The stock PUPs are nice and chimey and even do some decent dirty work. Like I said I put the Hot Rail in there to add some beef but I wanted that same mid PUP quack and neck PUP bell that this guitar has in full.
What can you say of the value of this guitar? It's the best there is period!
Comment on this review
Comments about Squier Classic Vibe Stratocaster '60s Electric Guitar:
Best Electric Guitar I've ever had. No Disappointment here! Recommend it with NO Reservations Whatsoever!
Comment on this review
Comments about Squier Classic Vibe Stratocaster '60s Electric Guitar:
I could'nt agree more with the other reviews posted. I have owned my Squire Strat for over 2 years and when I was looking for another guitar I wanted something that had a Great body and neck, everything else I wasn't that worried about because I tend to change out the pickups,tuners and electronics anyway. I can say the only thing that I have done to my guitar is change out the bridge pickup to a single size humbucker and set up the guitar to the way I like. There is nothing else to do to the guitar.....After owning many Americian strats and trying out most of the new and old models that Fender comes out with the Squire will stand toe to toe with any of them. The reason I rated most of the rating scale a 4.5 is because being a Squire and not made in America and for the most part, the musician community is only impressed with the amount of money you spend and the Statis of a guitar. For me I dont care what other people think about what guitar I play and how much it is worth. For me the Squire Strat rates 5.0-BEST!!!
Comment on this review
Comments about Squier Classic Vibe Stratocaster '60s Electric Guitar:
I have been playing guitar over 30 years, and have owned a variety of electrics and acoustics. I am absolutely thrilled with my 60's classic vibe strat. Before I bought it I tested it against some F... read more [+]ender's - a standard (Mexican) Strat, a used Strat Plus with noiseless pickups, and an american standard. I played through a Fender Deluxe Reverb. In my opinion, the sound quality blew them all away - yes, including the American Standard. Why - crystal clarity - incredible bell-like tones that made some of the others sound - well - poor in comparison. So where are the compromises - not the appearance, it looks stunning - I think the primary weakness is in tuning stability. Even there it is not bad - it tunes easily, but I may need to tune (adjust) more frequently - But for the sound quality and feel of the neck, who cares. For $300 this is the buy of the decade. I plan to buy some other classic vibe series guitars - the 50's Tele and the 60's Jazz Bass - I have played them both and am equally impressed. close [-]
Comment on this review
Squier Classic Vibe Stratocaster '60s Electric Guitar