Headphone Cables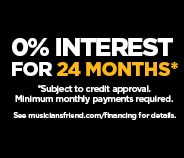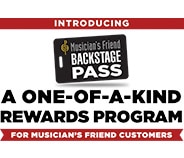 all
No Results Found
Quick Search Tips:
Try just one or two terms.
Instead of using the search box, find your gear by clicking the product category tabs and other navigation links.
Try varying the spelling to see if the word is spelled correctly.
Check out the items below that are suggested based on your search terms.
We'd love to help you find what you're looking for-call us anytime at 800-449-9128.
Suggested Items:
A great set of headphones deserves a great cable. Whether you're working in the studio or the DJ booth, the best sound quality is a must—so, when you plug in and get mixing, you're looking for a cable that can carry high-quality sound with no signal loss or degradation. If you're a DJ or maybe an audio engineer with lots of energy, you do a lot of moving around while wearing your headphones. When you're working the turntables or switching between studio components, the standard cable alone might not give you the length you need to avoid unplugging yourself. With an extension cable, you can free yourself to take on the entire stage or studio without the wires holding you back. If you're constantly switching your headphones from device to device, an extension cable has another use beyond extending your reach. By plugging your headphones in through an extension cable, you improve the durability of your equipment's headphone jacks, helping to extend the lifespan of your studio components. Modern headphone cables are well-built and reliable, delivering clean sound without any frustrating buzzes, humming, pops or crackles. If you intend to use your cable on stage or in the DJ booth, choose one with durable, flexible connectors—it will provide a good range of motion with a reduced risk of breaking, which means it will last longer. Some cables are specially designed to resist kinking, twisting and tangling, which makes them great choices for the stage or studio. It doesn't matter if you're a recording studio engineer, broadcast professional or hobbyist; good headphone cables will extend the reach of your gear, extend the life of your connectors and, above all, deliver great sound quality every time you plug them in. Pair an extension cable with your favorite headphones to give yourself a little more freedom while you're recording or performing
.
Headphone Cables Starting at: $4.2