Fender Instrument Cables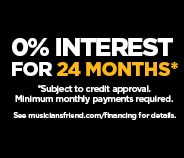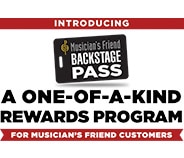 all
No Results Found
Quick Search Tips:
Try just one or two terms.
Instead of using the search box, find your gear by clicking the product category tabs and other navigation links.
Try varying the spelling to see if the word is spelled correctly.
Check out the items below that are suggested based on your search terms.
We'd love to help you find what you're looking for-call us anytime at 800-449-9128.
Suggested Items:
Most musicians take a lot of care when selecting and caring for their instrument, but it's important to put as much time and thought into the accessories that can have just as much impact on the tone and overall sound quality. With one of the most recognized names in the guitar world, it makes sense that Fender would know how to best complement a quality instrument. Designed with durability, functionality and appearance in mind, Fender instrument cables are the missing link between great playing and exceptional studio or onstage sound.

If live performing is your goal, a Fender Custom Shop Performance Series Instrument Cable may be the right fit. These cables are resistant to the wear and tear of a touring musician's lifestyle and are pliable enough to avoid knotting, twisting and any sort of shape memory. To top it off, they're available in any length you could need and different vintage-inspired tweed patterns for a cool look.

A differently-shape connector can be a better choice for certain instrument shapes, and that's where a cable like the Fender Performance Series Right-Angle Instrument Cable comes in. The 90-degree connector keeps the cable out of the way during jam sessions and performances and has 90-percent oxygen-free copper shielding for excellent sonic quality. It even boasts an extra-thick PVC jacket that resists kinks and handling noise.

Designed with '60s aesthetic in mind but built to meet the needs of modern musicians, a coiled cable like the Fender KoilKords Standard Instrument Cable is an attractive and practical alternative option. The KoilKord is crafted from oxygen-free copper with 99.99-percent purity to deliver exceptional sound quality. Meanwhile, the PVC jacket is abrasion and temperature resistant for durability and the coiled shape resists tangles and saves space.

Whether you've just gotten your hands on your first instrument or you've finally splurged on the guitar of your dreams, you're not ready to hit the studio or the stage until you've got all the gear to back it up. The right cable will complement both your style and your sound, and Fender cables can hook you up.